Hyundai Kona Electric facelift version launched in Nepal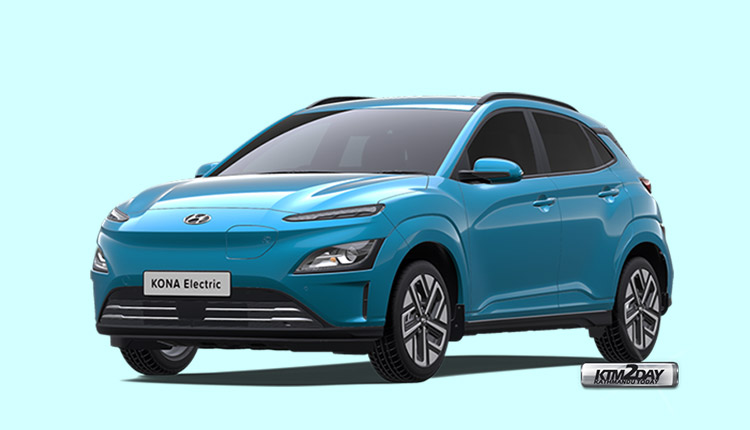 Laxmi Intercontinental P. Ltd., the exclusive authorized distributor of Hyundai Automobiles in Nepal,has launched facelift Hyundai KONA in the Nepalese automobile market. Belonging to the Hyundai KONA family, the new model, KONA Electric, have been hailed the successor of the already dominant KONA lineup. The new Kona Electric comes with facelift and some significant upgrades.
Hyundai Kona Electric is a successful electric car that has been selling in the Nepali market for the past two years. Many modifications can be found in the new electric facelift model.
Also Check : Hyundai Cars SUVs and EVs Price in Nepali Market
Customers will be able to get many upgrades in Kona interior and exterior. The driving range of the new corner has also increased. New security features and advanced connectivity are the main upgrades to the outgoing model. The new Kona features advanced safety features such as Smart Sense Safety Suite, regenerative braking, pedal shifter, Shift by  wire system and climate pre-setting.
Looking at the exterior, the Hyundai Corner features a new design grille, new daytime running lights and larger tail-lights. Now Kona Electric can run up to 305 kilometers on a single charge.
Further, 39.2kWh lithium-ion polymer battery featuring multi-stage high-voltage safety systems delivers high energy density for the improved driving range. The battery's layout and packaging system has made the handling of Kona excellent by reducing the center of gravity which will provide comfortable driving experience to the driver as well as the passengers.
The 8-inch touchscreen visual navigation system in the new Kona enhances the driving experience. In the Nepali market, Kona Electric will be available in excellent color options like Atlas White, Cyber ​​Gray, Galactic Gray, Pulse Red, Surfy Blue and Dark Knight.
Like the previous model, the company believes that this new Kona will win the hearts of many customers in the domestic market. Lakshmi Intercontinental has been expanding the mandatory charging station for EVs across the country. Currently, charging stations have been set up at 36 different places in Nepal. The company aims to set up 50 charging stations within this year to not only sell EVs in Nepal but also to develop EV culture.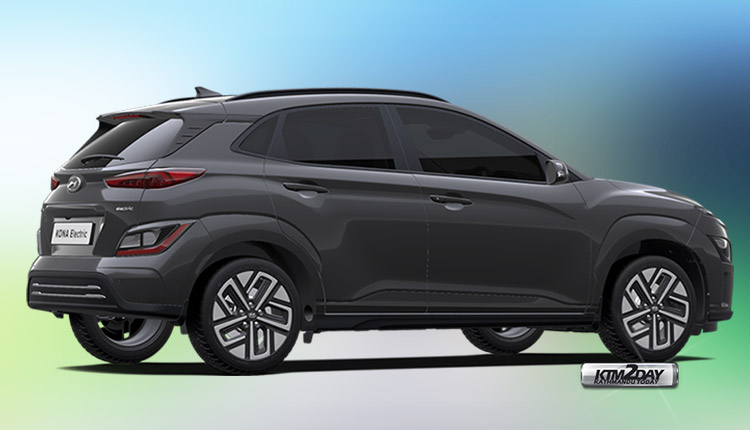 Laxmi Intercontinental Plc has been providing services to its customers through its 13 dealers and 17 service centers across the country.
Hyundai is one of the world's top five automobile manufacturers which has been producing and selling millions of high quality vehicles annually.
Engine
Engine Type : Permanent-magnet synchronous motor(PMSM)
Battery Capacity (kWh) : 39.2
Max. Power(KW) : 100
Max. Torque(Nm) : 395
Max. Speed (kph) : 155
All-New Kona Electric Price in Nepal
The new facelift model has been priced at NPR 59,96,000 in the Nepali market which comes equipped with 39.2 kwh battery.