Laxmi Hyundai Introduces Click to Book Feature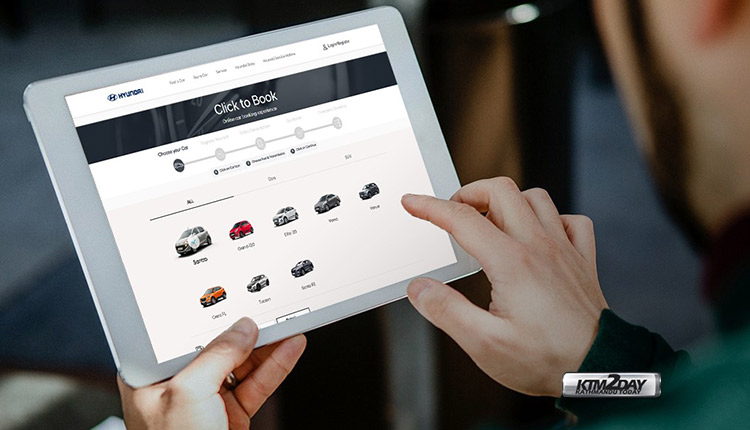 Laxmi Intercontinental Pvt. Ltd. (Laxmi Hyundai), Sole Authorized distributor of Hyundai motors in Nepal, has come up with an innovative feature for its customers as a small effort to ease into this changing situations of the COVID-19. Now with this features, customers can easily book a Hyundai vehicle online without having to visit the showroom physically.
Laxmi Hyundai has introduced the new click to book feature in their official website to provide innovative service to its customers along with reducing the physical contact as a precaution against the current COVID-19 situation. To make the buying process easier for the customers, this system enables them to use the filters provided to search and choose the vehicles they want and also go through different variant specifications, MRP, discounts offered and additional benefit along with getting the feel of various colors available in the vehicle.
Once the customer is satisfied with their offer in hand they can generate the quotation online and also process for bank finances if necessary or else the customer can proceed to book the vehicle they want by simply paying online through the payment gateways provided in the official website of Laxmi Hyundai.
Hyundai has always been the preferred choice of cars for the Nepalese costumers. Hyundai has also been able to maintain its credibility as a top-quality premium product providing its customers with innovative service experience.