Windows 11 can now be installed on a Android 13 smartphone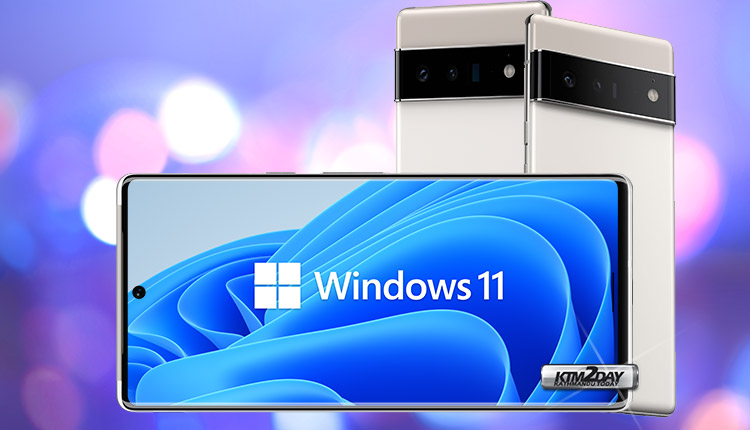 It's been a few days since the first pre-release version of Android 13 was released, and even if it's only available on a few devices, the new mobile operating system has a lot to offer.
It's all about the system's ability to run virtual machines quickly and efficiently. It has been demonstrated that the Pixel 6 can run Windows 11 ARM in a virtual machine already by a developer.
At long last, Windows could be used on smartphones
Microsoft's failure to get its Windows Phone mobile platform to curdle, as well as Windows 10 Mobile and its Universal Windows applications concept, is notable (UWP).
And here's Windows 11 as a VM on Pixel 6 https://t.co/0557SfeJtN pic.twitter.com/v7OIcWC3Ab

— kdrag0n (@kdrag0n) February 13, 2022
Google Pixel 6 user Danny Lin, who goes by the Twitter handle "kdrag0n," showed how he was able to run virtualized version of the Windows 11 ARM operating system on his device. Google's newest operating system, Android 13 DP1, was already installed on his phone (Developer Preview 1).
Although the graphics were a little sluggish, Lin said that Windows 11 was "very usable," despite its lack of hardware acceleration for graphics.
Though it was surprisingly fluid, the virtual machine created through the popular QEMU was playable, and the landscape mode captures showed that it had nothing to envy (except for resolution and screen diagonal) to the interfaces of a laptop or conventional PC (except for resolution and screen diagonal).
One of his most recent tweets shows him running a virtual machine of Linux (ARM) with "nearly identical performance to the native" at least in console mode, which is a result of the support for virtual machine creation on his Pixel 6′.
In the future, it will be fascinating to see how this functionality matures, but it already raises some interesting use cases, such as connecting the mobile device to a display with keyboard and mouse, and then operating Windows 11 ARM or any of those Linux versions on the device. After all, your smartphone could be your next computer.