Apple launches new iPod Touch based on iPhone 7 processor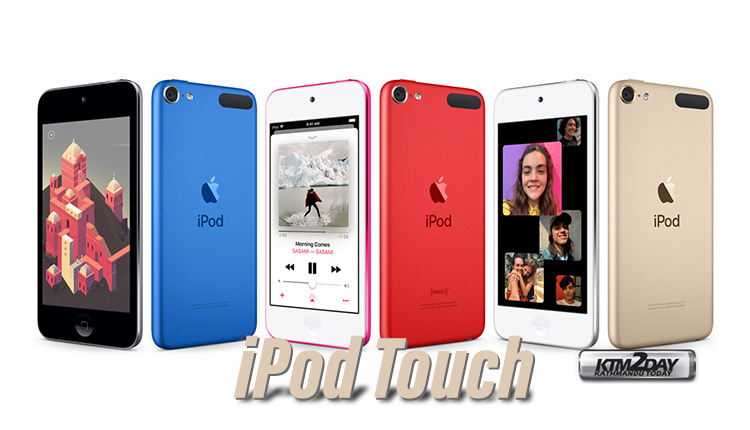 Apple announced on Tuesday, the iPod Touch 7th generation with the A10 Fusion processor – the same as the iPhone 7 and 32GB, 128GB and 256GB versions in six different colors. It maintains the compact design, 4-inch screen and Home button without digital player. The device is priced at $199, $299 and $399 for the 32GB, 128GB and 256GB versions respectively.
The new iPod Touch comes with a A10 Fusion processor that is present on iPhone 7 and iPad (2018) . Apple seems to be a fan of this chip as it performs similarly to the Core i5 and i7 sixth generation notebooks (U series).
The A10 Fusion makes the iPod Touch compatible with ARKit's augmented reality . In addition, it ensures performance up to 2x faster and graphics up to 3x better, according to Apple; this is in comparison to the iPod of the previous generation , released in 2015 with processor A8.
In addition, the 7th generation iPod Touch offers a new 256GB storage option. This will be useful for some services of the manufacturer, such as Apple Music and the future Apple Arcade , a subscription service that will give access to more than 100 new and exclusive games.
Other than that, the hardware is basically the same as before. In this new version we have a 4-inch Retina screen, 8-megapixel rear camera, and 1.2MP FaceTime HD camera for 720p videos.
iPod Touch 2019 costs up to US $ 399
The new iPod Touch is "the most affordable iOS device," says vice president of marketing Greg Joswiak in a statement . However, this does not mean that it will be cheap in other global markets.The prices in the US are given below:
32 GB:  (US $ 199)
128 GB:  ($ ​​299)
256 GB: ($ ​​399)
Included in the box are iPod touch, Apple EarPods headphones and a Lightning USB cable; there is no adapter included for plug. (That was the way it was in the previous generation.)
The 7th generation iPod Touch is available in 28 countries, including the USA, in six different colors: pink, silver, space-gray, gold, blue and (Product) RED. The purchase of the red model contributes to the Global Fund to Fight AIDS.