Investigation sub-committee to study the issue of tire rupture case of NAC during take-off in Bangkok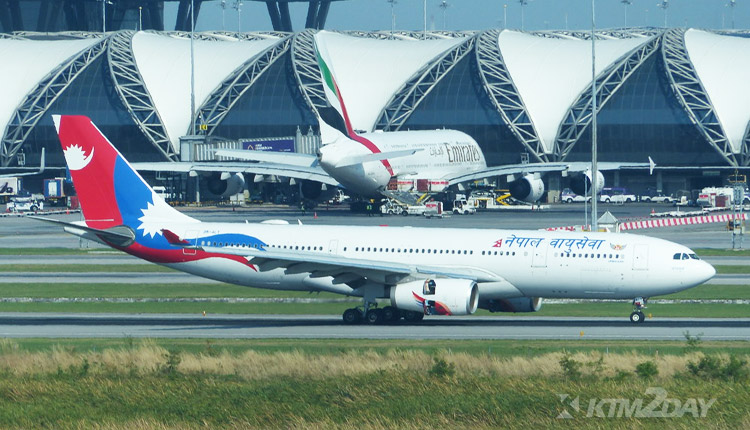 A committee has been formed to investigate the tire rupture case while the Nepal Airlines Corporation's RA 402 aircraft was about to take off from Bangkok, Thailand last week.
On April 1, while flying on the runway of Suvarnabhumi International Airport, tires on both sides of the plane exploded. However, the pilot's wise decision prevented a major accident.
After the incident, the technical team of Thai Airways suggested to change all the four wheels of the plane. The plane returned to Kathmandu only yesterday after changing the required tires.
A seven-member high-level investigation sub-committee has been formed under the coordination of the director of the corporation's quality assurance department to study, investigate and submit a report on the incident, said Archana Khadka, spokesperson of the corporation.
According to the corporation, 141 passengers of the canceled flight were brought to Kathmandu from the corporation's regular flight on Monday after four days.
Similarly, the repaired airline has landed in Kathmandu on Wednesday as a regular flight.