Nepal Telecom unveils Winter Offer 2022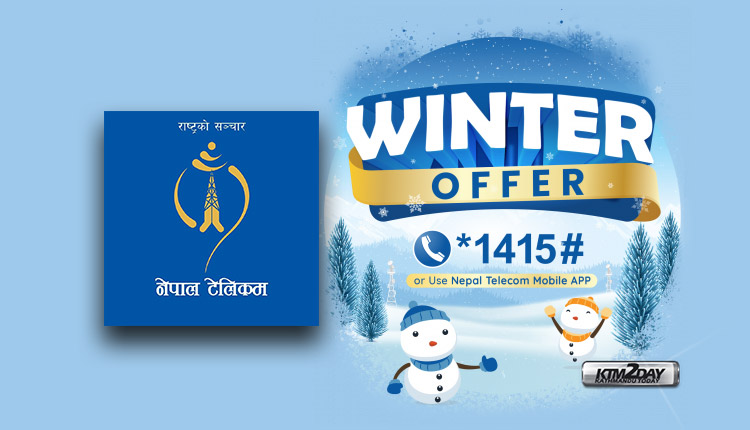 Nepal Telecom has made public the Winter Offer with effect from January 17(Magh 3). The company has brought Winter Offer by modifying the Autumn offer which was being provided earlier according to the interest of the customers and making it more attractive.
Under the offer, the company will provide additional packages in the easy unlimited prepaid data offer. Earlier, 'Easy Unlimited Prepaid 599' was available for Rs 599 for 28 days, but now 'Easy Unlimited Prepaid 799', 'Easy Unlimited Prepaid 999' and 'Easy Unlimited Prepaid 1499' packs will also be available.
The company will provide customers with unlimited voice calls and fixed data (1GB, 2 GB and 4GB per day, respectively). The company claims that the main feature of these packs is the facility to use the internet without any extra charge even if the data packs are exhausted.
Similarly, Telecom will also provide additional features in cheap prepaid combo packs. Under this pack, you can now use 150 minutes of on-net voice calls, send 20 SMS and use 2 GB of data for 28 days at Rs 299.
Similarly, Telecom has stated that various offers available for Voice over LTE (VoLTE) service users will continue. Customers activating this service for the first time will be able to use it for 28 days with free 100 minutes of on-net calls. In addition, basic and premium packages can be availed monthly and annually for the customers who take Forge Home Broadband.