NEPSE drops below 2300 points on Wednesday, sheds double digit points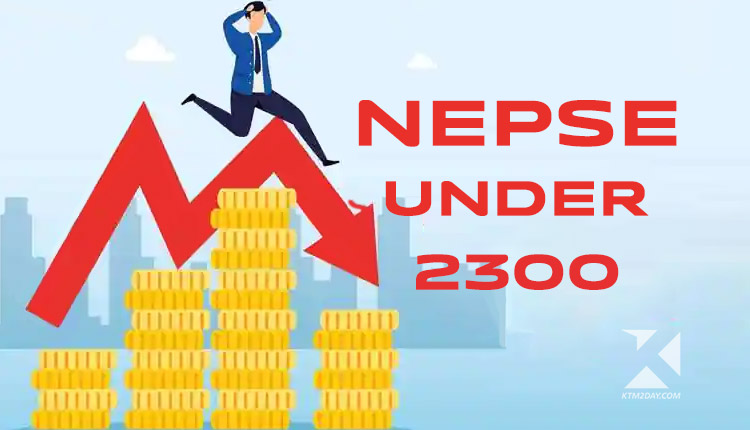 Wednesday was a bad day for the Nepal Stock Exchange (Nepse). It lost 31.76 points to close at below 2,300 points.
The market opened at 2,307.44 points, but in less than an hour, it went straight down. Afterwards, it went up for a short time before falling down to close at 2,275.68 points.
The daily turnover amount was just Rs 1.26 billion, down from Rs 1.42 billion the day before. This is because the secondary market has been down for a while now. In the middle of the day, the indices of all 13 trading groups fell.
There was a big sale of shares in Arun Valley Hydropower Company worth Rs 45.89 million. It was Green Ventures Limited that lost the most money. The share price of Jalpa Samudayik Laghubitta Bittiya Sanstha went up the most.