Oppo R17 Pro gets a further price cut in Nepali market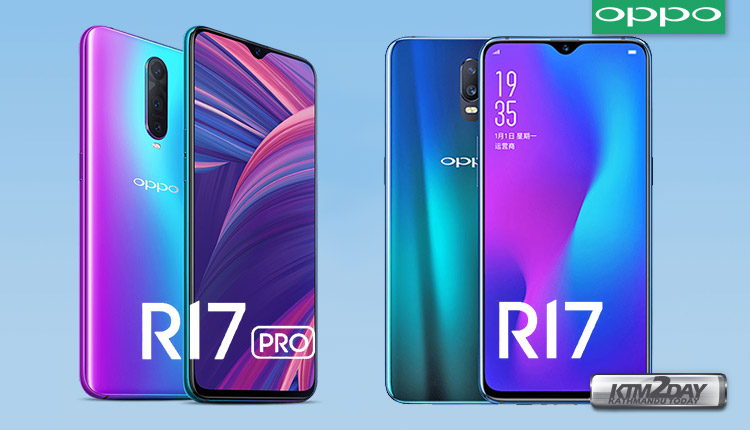 Updated : Sept 2 – Oppo has slashed down the price of Oppo R17 to nepali Rs 59,900 in Nepali market.
Apr 2, 2019 – Oppo slashed the price of R17 Pro in the Indian market last month on March 1 by INR 6000 and the new price there is set at INR 39,990 which is close to NRs. 64,000 .
Oppo Nepal after a month has now finally decided to cut the price of R17 Pro by Rs. 15,000 and has set the new  price at Rs. 75,990.
Looking at the price across the border, the price is still too high with a margin of over Rs.10,000.
In terms of specification , the R17 Pro is only slightly better than the newly launched Vivo V15 Pro but comes at a fairly high price . At a price of a flagship phone the R17 Pro has a new mid-performer Snapdragon 710 processor that gives acceptable performance. With triple rear camera setup that comes with optical image stabilization and ultra-night mode, the device was advertised as one of the best camera smartphone in the market.
Oppo's upcoming smartphone could be a better specced alternative for the price to feature ratio that comes with a new innovative camera technology. The Oppo F11 Pro is set to come with pop-up selfie camera speculated to come under NRs 50,000.
Price, Specs and feature wise this device stacks side by side with the Oppo F9 Pro, hence the pricing should have been in the range of Rs. 45-50K .
The Oppo R17 Pro has a screen with a very small notch in the shape of a drop of water and an aesthetic very similar to that of the Oppo R17, including the color scheme that looks like the Huawei P20 Pro.
The Oppo R17 Pro has a 6.4 "AMOLED screen with a resolution of 2,340 x 1,080 and a screen-to-body ratio of 91.5%. It incorporates a Snapdragon 710 processor at 2.2 GHz, 8GB of RAM and 128 GB of storage (not expandable by micro-SD) and a double slot for SIM.
On the back, the Oppo R17 Pro has three camera lenses: a main objective of 20MP, a secondary objective of 12MP and a lens of "3D stereo camera". This last camera will not only be used for better photographs in "Portrait" mode but also for other Augmented Reality applications.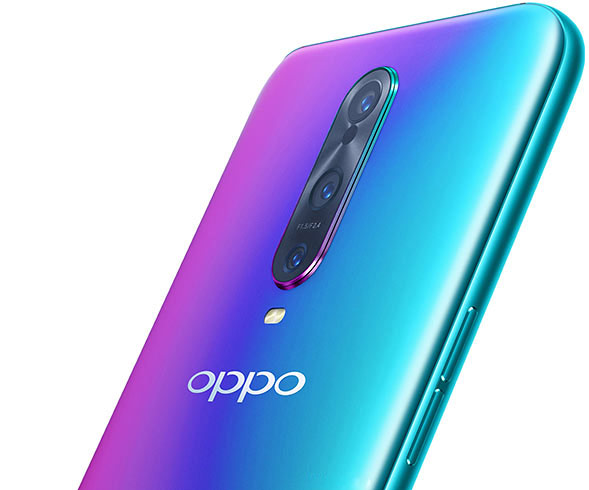 As for the fingerprint sensor, it is integrated into the screen itself as the R17. Simply put your finger on the AMOLED panel in the desired place and unlock it.
Another really interesting thing about the Oppo R17 Pro is its battery – or rather, "batteries" – as it has two batteries: both with a capacity of 1,850mAh for a combined equivalent of 3,700mAh.
By working together, Oppo says that the maximum power load is close to 50W and, therefore, a load of 40 percent is achieved in just ten minutes. It is not clear if one battery is spent first and then the other or if both batteries are discharged/charged simultaneously.
Oppo R17 Pro Price in Nepal (Price Cut – Sept 2)
Rs. 75,990  Rs 59,990
---
Oppo R17 Pro Specifications
Processor
Qualcomm Snapdragon 710
GPU
Adreno 616
RAM
8GB
Storage
128GB
Micro-SD card
up to 256 GB (uses SIM 2 slot)
Battery
1,850mAh + 1,850mAh
Combined total: 3,700mAh
Biometrics
In-display Fingerprint reader
Rear camera
20MP + 12MP + "3D Stereo Camera"
F1.5 / F2.4 + F2.6
Selfie camera
25 MP, f/2.0, 26mm (wide), 1/2.8″, 0.9µm
screen
6.4 inches AMOLED (2,340 x 1,080) Water-Drop Notch
402 ppi. Screen-to-body ratio 91.5%
SIM
Dual-SIM
Connectivity
Bluetooth 5.0 , WiFi at 2.4 and 5 GHz
Ports
USB Type-C – 3.1, Without headphone jack.
Dimensions
157.6 x 74.6 x 7.9mm  – 183g