PhonePay re-introduces 'Quick Transfer, Win Car 2.0' scheme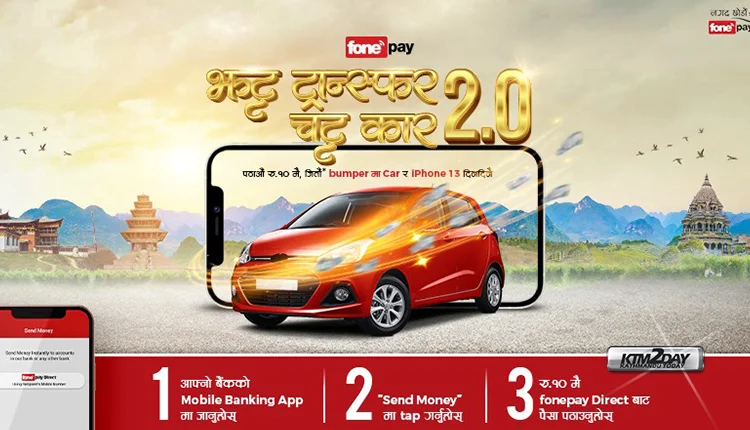 Payment system operator FonePay Payment Service Limited has once again launched 'Quick Transfer, Win a Car 2.0' scheme.
Under the scheme, which will run for 80 days starting from Monday, anyone who transfers money through FonePay Direct will be able to win an iPhone every day. Similarly, one lucky winner will get a chance to win a car as a bumper gift.
FonePay launched the scheme last year with the aim of promoting digital business. FonePay says the scheme has been continued this year with the aim of promoting online business.
Money can be easily sent to any bank by mentioning the mobile number of the person receiving the money through FonePay. You can easily send money by going to the send money option in the mobile app of any bank and financial institution affiliated to FonePay network and clicking FonePay Direct.
FonePay Payment Services Limited is one of the leading and reputed payment system operators in Nepal licensed by NRB. There are 60 banks and financial institutions in the FonePay network.
There are more than 500,000 merchants using the Fonepay payment service. It has been providing services through mobile apps of more than 13 million mobile banking users and more than 4.5 million payment service providers.