Realme Flash : Smartphone with first Magnetic wireless charger equivalent to Apple Magsafe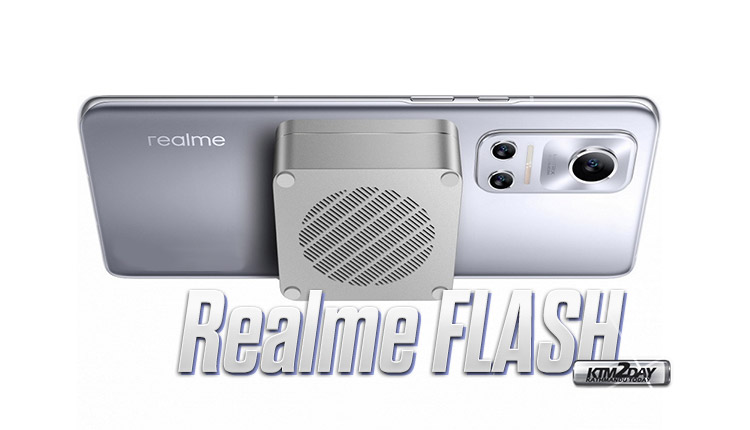 The first Realme smartphone and, at the same time, the first Android smartphone in general, equipped with magnetic wireless charging, like that of Apple's Magsafe, will be called Flash.
Realme Flash will be the first smartphone in the Android universe with magnetic charging dubbed as Magdart.
Realme's new technology will provide charging speeds in excess of 15W. However, it is not clear what will be the concrete speed that the MagDart technology will offer.
Accessories released under this project may be magnetically attached to the back of the Realme Flash. The larger one will even have a fan, certainly in order to help ventilate the gadget during the charging process.
The second accessory previously revealed resembles a conventional wireless charging base. It has a rounded look and lacks any kind of active ventilation system.
Photos of the upcoming flagship Realme phone have already hit the Web. At the same time, we can see the same, larger MagDart wireless charger, although it turned out that it is smaller than one would think, looking at the original photo that we saw today.
Realme Flash to come equipped with Snapdragon 888
The Realme Flash smartphone will be the company's another flagship model featuring the flagship level Snapdragon 888 processor.
To top it off, it will feature a whopping 12 GB of RAM with 256 GB of internal storage with triple camera setup on the rear and Android 11 operating system.
We still don't know when Realme Flash will be properly made official. Considering that promotional material already exists in the public domain, it shouldn't be long before the smartphone is introduced.