Samsung unveils V-NAND SSD with read write speed of 6500/5000 Mbps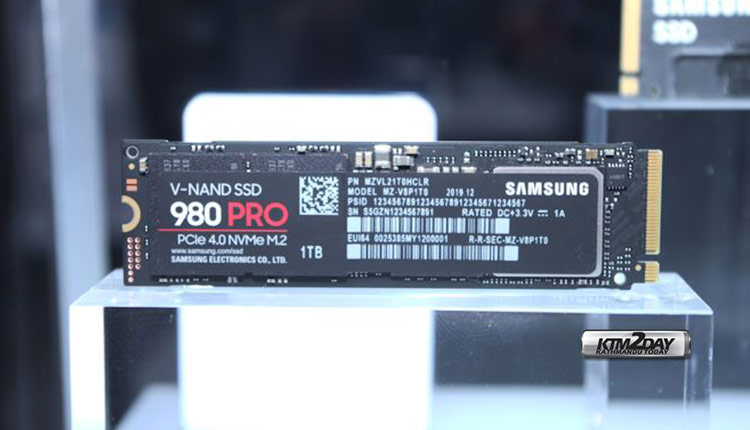 At CES 2020, Samsung unveiled a number of its new products, including Samsung 980 PRO's flagship solid state NVMe 980 PRO with PCIe 4.0 interface, AnandTech reports.
The new product is designed for the consumer sector and has high speed features thanks to the support of the new version of the PCI Express interface: the speed of consistent reading and recording of Samsung 980 PRO is 6500 and 5000 Mbps respectively, which is significantly faster than the products supporting PCIe 3.0, not to mention the SATA III.
The model is made in M.2 format and is allocated by PCIe 4.0 support. This in turn means that the full use of such SSD will be possible so far only on AMD platforms. By the way, this is Samsung's first consumer SSD with PCIe 4.0.
Depending on the volume, the new product will be offered in three versions: 250GB, 500GB and 1TB. Samsung representatives did not mention the other features, but sources suggest that the company still uses MLC chips with two-bit cells, while most manufacturers have switched to a flash memory type TLC NAND in its flagship products.