SEE Results to be available from Nepal Telecom's IVR, SMS and Web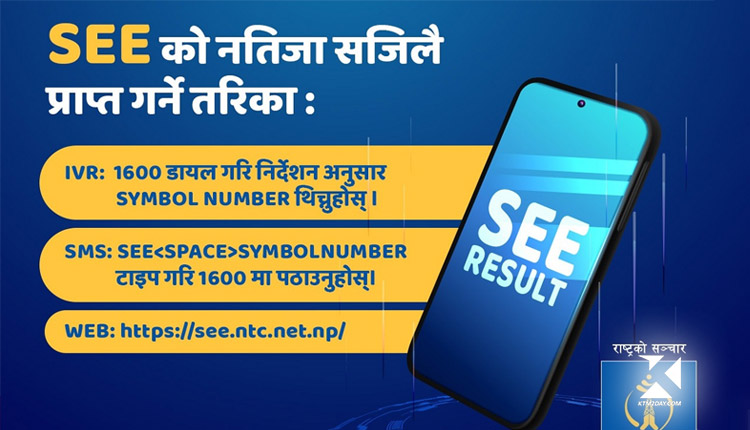 The result of the SEE exam for the year 2078 will be available through Nepal Telecom's various channels.
Telecom has made arrangements for the examination results to be obtained via IVR, SMS, and the website.
To find out the result by phone, dial 1600 from any Nepal Telecom landline, mobile, or CDMA phone and follow the instructions.
To find out via SMS, type SEE in English into your mobile's message box and send the required information to 1600 by typing the symbol number with alphabets leaving space and sending it to 1600.
To know the result from the website , the result with mark sheet can be obtained through the Nepal Telecom website .
It has been informed that the results provided by the company are for information purposes only and the evidence details (records) will be in the records of the relevant examination control office.