Segway Ninebot E125 electric scooter launched in Nepal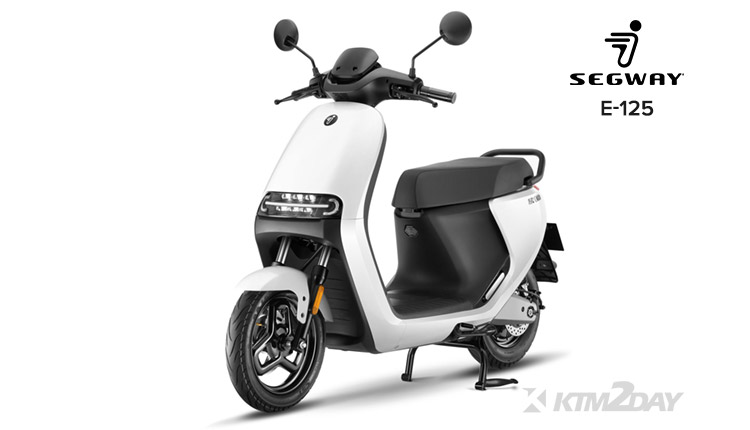 The E-125 electric scooter from Segway-Ninebot is now available in Nepal. It was announced on Tuesday that the Segway-Ninebot, a well-known manufacturer of cutting-edge short-distance vehicles, had presented a stylish new model of electric scooter, the E-125.
E-scooter manufacturer Segway is a household name and one of the most popular brands in the world. The Segway E-125 with a one-year warranty went on sale in Nepal on April 3. Other popular Segway models are expected to be released in the future by I Hub Pvt Ltd., the official NineBot reseller in Nepal.
Segway Ninebot E-125
Segway, a US mobility innovation business, has released a new electric E-125 scooter. Segway Ninebot's electric scooter is the first in E-series of scooters that won the Red Dot Design Award in 2020.
E-125 electric scooter has innovative features and sensors that can be remotely locked and tracked as well as an alarm that sounds when the scooter is stolen. Additionally, it has anti-theft features.
A Bosch electric motor with a maximum output of 2,400 watts powers the Segway E-125. The electric cooter can achieve a top speed of 75 kmph. It has a maximum torque output of 200 nm.
A lithium battery of 74 volts and 27 ah is provided for the driving range. It takes about 5 to 6 hours to fully recharge the scooter. The scooter has room for two batteries.
Customers who purchase a scooter will receive a single battery with the scooter, with the option to purchase an additional battery as optional preference.
This scooter is equipped with Bosch's 10th generation dual-channel ABS brakes. High-quality functions are available to the user via an attractive digital dashboard.
Segway E-125's waterproof rating of IPX5 makes it suitable for use in wet environments. The Segway E-125, according to the manufacturer, can be driven in places where other petrol scooters can't.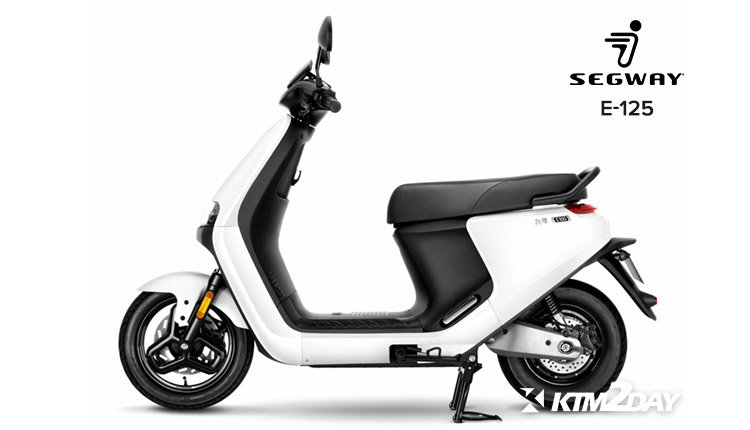 Features :
BMS Battery Management System 5.0

Induction unlock

NFC unlock

Smart positioning

AHRS Smart alarm

Constant speed cruise

Electric bucket lock

Ninebot Air Lock

Parking Sensor

Driving Sensor

Whole OTA

Engine Start & Stop by APP

Black Box

Waterproof Body IPX5 & Battery IPX7

Slope 15 Degree


Support 80Km/H Speed Battery & Can go 120-240Km
Specification
Brand: Segway Ninebot

Color: White & Grey

Model: E125
Top Speed:75Km/h

Motor: Bosch 12 inch Brushless Motor

Rated power: 2.4KW Setting Power – 3.6KW

On-wheel torque: 200Nm

Max KM: 60-120km

Battery type: ATL Power Lithium Battery 2000Wh Battery 74V 27Ah

Tires: Non-slip vacuum tire

Damping method: Two-stage center suspension

Braking method: Front disc rear drum + energy recovery brake
Segway Ninebot E125 Price in Nepal
White and grey are the two colour options for the Segway E-125. The E-125 electric scooter can be purchased at a starting price of Rs 391,000.