Sensei presents New Year 2079 Offer with attractive gifts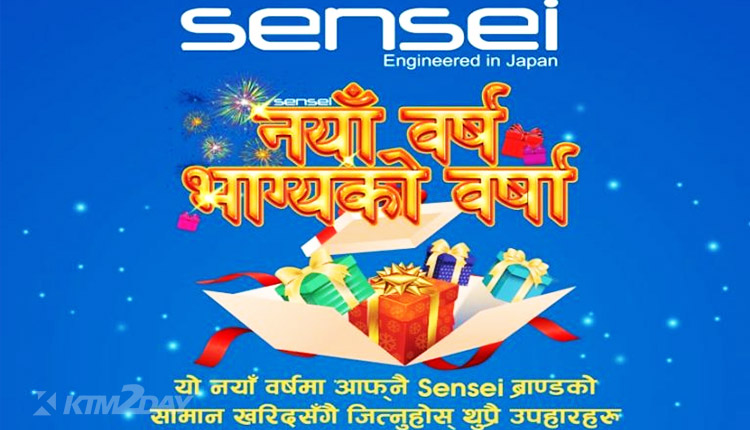 Nepali electronics brand Sensei has unveiled a scheme called 'New Year, Rain of Fate' on the occasion of Nepali New Year 2079 BS.
Under the scheme, attractive gifts can be won under lucky draw on purchase of any Sensei brand goods, the company said.
According to the company, under this scheme, 11 lucky winners will be able to win bumper gifts as well as other attractive gifts. One lucky customer will win a Yamaha FZ bike, 2 lucky customers will win an Apple MacBook Air laptop, 3 lucky customers will win an Apple iPhone 13 and 5 lucky customers will win an Apple iPad.
Sensei will also offer a variety of warranties and free delivery on its products. After purchasing Sensei goods, customers will have to type SENSEI and send an SMS to 31003 with their name, address and warranty card number of the purchased goods to participate in the lucky draw.
The company has stated that it has implemented this scheme for a limited period from Chaitra 10. The official seller of Sensei brand is CG EOL under Chaudhary Group.