Singati Hydro's IPO Allotment Results out now – How to check ?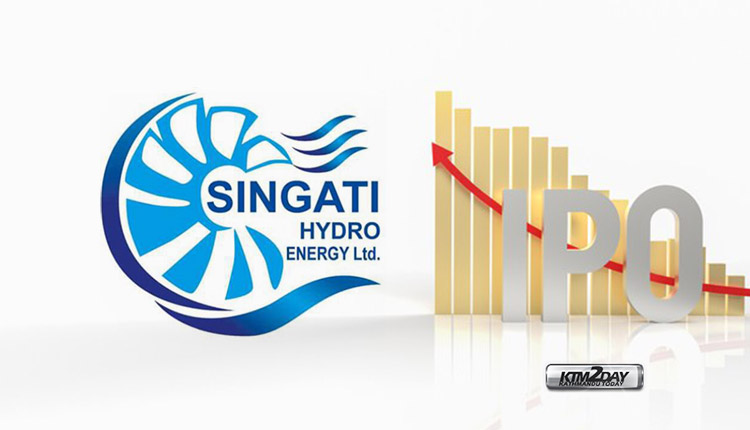 The IPO allotment results of Singati Hydro Energy Limited was held on Friday at 11 am.
A total of 269,700 people have received shares at the rate of 10 lots in the distribution function held at the office of sales manager Mega Capital in Tripureshwor, Kathmandu at 11 am.
A total of 1.565 million who had duly applied for the company's IPO were included in the distribution. According to the sales manager, 22.849 million lots have been applied from these applicants. Of the eligible applicants, 1.295 million have gone empty handed.
Check IPO Results of Singati Hydro Energy : Here
The company had sold 26.97 million shares to the general public through public offering from March 22 to March 25. Mega Capital also stated that the company's IPO allotment was delayed due to a problem with Mero Share online system. Out of the total 2.9 million IPOs allotted to the public, the company has distributed 58,000 shares for the company's employees and 145,000 shares for the collective investment fund.
The number of applications received is 9.16 times more than the IPO demand. CDS and Clearing Limited has informed that applications for 2,47,20,450 shares have been received from a total of 1,623,450 applicants till 5 pm on March 26, which was the last day to apply for the company's IPO.
The company, which has already sold IPO to the project-affected locals in the first phase, has sold IPO to the general public in the second phase. The company had issued 1.45 million IPOs in the locality from January 19 to March 19.
The company is constructing a 25 MW capacity project. The construction cost of the project is projected to be Rs. 220 million. The company has a net worth of Rs. 100 per share.
The company is expected to get an opening range of Rs 100 to Rs 300 in the secondary market once the shares are listed and trading starts on Nepal Stock Exchange.