Banks allowed to issue US$500 prepaid cards for online payments annually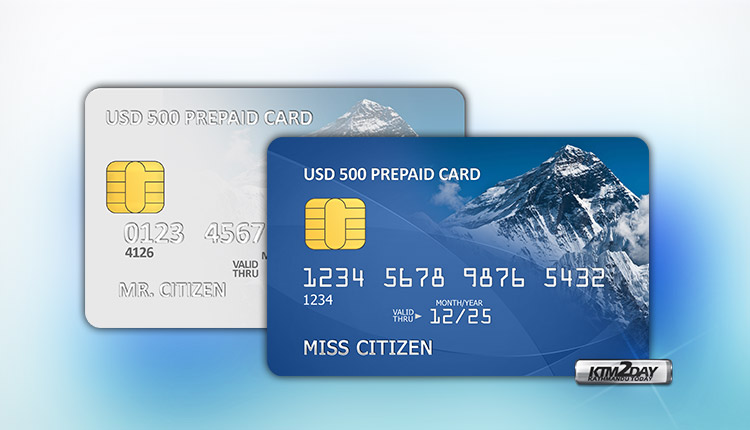 Nepal Rastra Bank has allowed banks to issue prepaid cards in foreign currency for purchasing goods and services online at the international level. The bank has allowed commercial banks and national level development banks to issue such cards to their customers.
Goods and services up to US$ 500 can be purchased with the card issued by local banks. However, the central bank has made an arrangement to pay up to USD 5,000 through such card while exporting the service online. Encouraging the growth of e-commerce globally, the central bank has also aloowed for buying and selling goods and services internationally.
Nepalis can buy both goods and services for up to US $500 per annum in foreign currency through the card
But can only offer to sell services worth up to US$ 5,000 dollars through the card. If you earn more than US$ 5,000 by selling the service, you will have to deposit the excess amount in the account of the person or organization concerned.
According to the central bank, a person, firm, company or organization who wants to get a prepaid card can get such a card by exchanging the Nepali rupee from their bank account balance. When the banks issue the card, the customer identity details(KYC) of the concerned user should be updated and the concerned user should have a permanent account number(PAN card).
Users will be able to purchase online foreign goods and services from abroad  that are not restricted by the prevailing laws of Nepal . The central bank has also made an arrangement for the card users to deposit the foreign currency earned by exporting the service online. In this manner, the amount received in foreign currency can be deposited in the cardholder's request in his domestic or foreign currency account.
The directive also states that if the customer uses this facility from more than one institution, action will be taken as per the Foreign Exchange (Regulation) Act, 2019. While transacting with the card, the prevailing laws, rules and directives including the Prevention of Money Laundering Act, 2064 BS should be followed.
This card will not be used for capital transactions except for the purpose of paying for import of goods and services through online. Also, such cards cannot be used to withdraw cash from ATMs, make transactions through POS, etc.
Full Details Here : Prepaid-card-Directive