Women in Big Data South Asia Region to conduct Virtual Data and AI Summit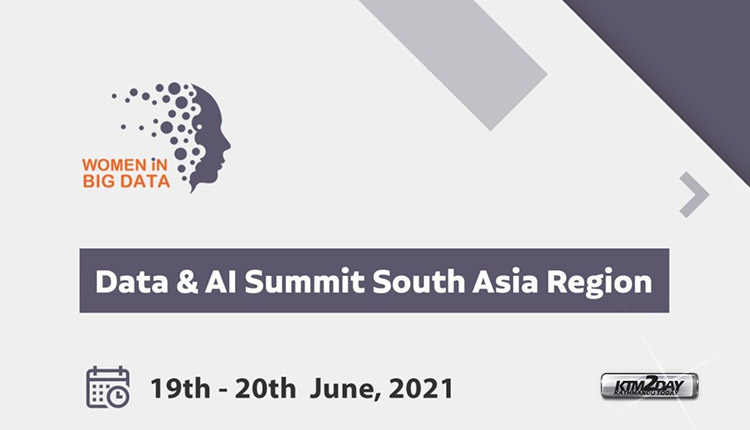 Women in Big Data South Asia Region is conducting a Virtual Data and AI summit on 19th and 20th June. The summit will provide an opportunity for Nepalese data scientists and data enthusiasts to discover and present the advanced technologies and solutions in the fields of Data & AI including live interaction with network researchers, developers, and data scientists.
What will the summit cover?
The two-day-long summit constitutes intensive speaker sessions, panel discussions, as well as workshops related to data and AI. The event will be primarily focused to provide a general overview of data structure and artificial intelligence. You'll first be familiarized with data and AI fundamentals then to various data analytics frameworks, modern approaches of Data & AI as well as integration of AI with big data. You'll be provided a road map for the usage of AI in managing big data. In addition to this, the session will also focus on the real-world usability scope and future of data analytics and AI in general. The main aim of this event is to enhance the capacity and skill of data practitioners as well as extend the knowledge on innovative approaches with the end goal to provide a general overview of trends adopted by the industry to obtain a sustainable data ecosystem.
Who can participate in the Virtual Data and AI Summit?
The regional summit welcomes audiences from all over South Asia and you are more than welcome to participate in the session. The summit is highly valuable for Data engineers Data scientists Machine learning Engineers and Business leaders along with Researchers, Managers, Students, Engineers, and data practitioners who are interested in big data, data management, data security, and other aspects of information systems and technology involving applications of data and AI.
How to participate in Women in Big Data Virtual Data and AI Summit?
Registration for the summit closes on 18th June so be sure to register on time to gain first-hand experience with highly technical content presented by leading experts. The full slate of hands-on training workshops can be a catalyst for your successful data analysis and AI career.
The session will be hosted with live interaction via Facebook, YouTube. In order to participate in the event, first, you have to register by filling up the form provided above. Upon successful registration, you can join the virtual Data and AI Summit conducted by Women in Big Data South Asia Region for free on 19th June.
Title: Virtual Data and AI Summit
Host: Women in Big Data South Asia
Event Date: 05 & 06 Ashar 2078 (19th & 20th June 2021)
Event Time: 2:00 PM onwards (UTC +5:30)