The World Bank loans Nepal $150 million to bolster country's financial sector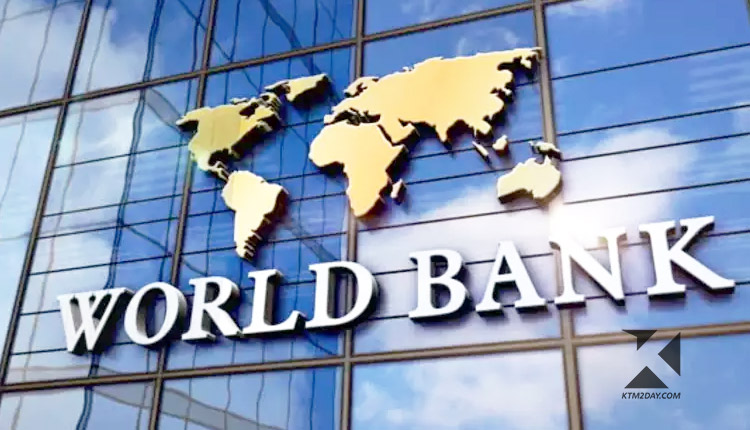 The Government of Nepal and the World Bank inked a US$150 million 'Finance for Growth' development policy loan agreement today to strengthen the financial sector, diversify financial solutions, and increase access to financial services in Nepal.
The agreement was signed on behalf of the Government of Nepal by Finance Secretary Madhukumar Marasini and on behalf of the World Bank by Faris Hadad Jarvos, World Bank National Director for the Maldives, Nepal, and Sri Lanka.
"Our top priorities are guided by the goal of ensuring equitable and sustainable growth." This is also reflected in the Financial Sector Development Strategy 9208-20820, which addresses the rising threats of COVID 19 and climate change while also mainstreaming digital payments and financial inclusion.
"This 'Finance for Growth' project contributes to these goals", Finance Secretary Madhukumar Marasini stated.
On 10 Chaitra 2078, the World Bank's Board of Executive Directors approved the second 'Finance for Growth' project.
The program will assist in refining the banking sector's sophisticated oversight to handle financial stability issues in the aftermath of the Covid case (19 epidemic).
It will aid in the opening of capital, insurance, and disaster risk financial markets, as well as the promotion of cutting-edge financial services.
The project will also support activities to expand the economy's liquidity and inclusiveness through literacy, as well as to strengthen the financial sector's functioning to support private-sector-led growth.
The initiative will help Nepal achieve green, uplifting, and inclusive development while also launching a new climate agenda by supporting climate finance upliftment policies in a variety of sectors.
"Nepal was among the first countries to embrace green, renewable, and inclusive development as a national strategic development strategy."
Faris Hadad, World Bank National Director for the Maldives, Nepal, and Sri Lanka (Jarvos), stated: "It will contribute further to the priorities."