Wuhan Reports No New Virus Cases, Offering Hope To The World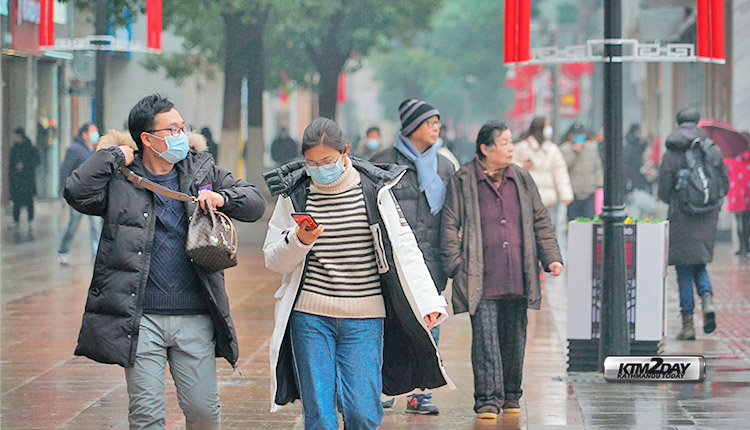 Last month, Wuhan was overwhelmed with thousands of new cases of coronavirus each day. But in a dramatic development that underscores just how much the outbreak has pivoted toward Europe and the United States, Chinese authorities said Thursday that the city and its surrounding province had no new cases to report.
The news offered a rare glimmer of hope for the rest of the world as it battles the virus, and perhaps a lesson in the strict measures needed to halt its spread. It came as President Donald Trump likened the fight to "a war" and invoked emergency powers that allow him to compel manufacturers to deal with the pandemic.
Wuhan was where the outbreak first took hold and thousands once lay sick or dying in hurriedly constructed hospitals. But Chinese authorities said Thursday that all 34 new cases recorded over the previous day had been imported from abroad.
"Today we have seen the dawn after so many days of hard effort," said Jiao Yahui, a senior inspector at the National Health Commission.
Still, the virus continued to take its toll elsewhere, both human and economic. Stocks tumbled again on Wall Street on fears of a prolonged recession, falling so fast they triggered another automatic trading halt, while major U.S. auto manufacturers said they were shutting down their North American factories.
Italy was on track to surpass China by Thursday in the number of deaths related to coronavirus, a gruesome milestone that is being blamed on a perfect storm of Italy's elderly population, its overwhelmed healthcare system and its delay in imposing a complete lockdown in the epicenter, Lombardy.
Elsewhere around the world, more borders shut, leaving some to wonder how they would get back home. In the Pacific, Australia and New Zealand shut out tourists, allowing only citizens and residents to return, while Fiji reported its first case, a worrying development in a region with poor healthcare.
The U.S. and Canada both closed their borders to all but essential travel and Trump said he plans to assert extraordinary powers to immediately turn back to Mexico anyone who crosses over the southern border illegally.
Russia and Mexico each reported their first death from the virus. Mexico closed its popular spring equinox visits to the Pyramids of the Sun and the Moon at Teotihuacan.
While China did not report any new cases in Wuhan or Hubei province it did record eight additional deaths.
Jiao said the "double-zero" increase, which followed several days of improving numbers, meant their control and medical treatment methods were working well.