NTB proposes for Tourist Police Force expansion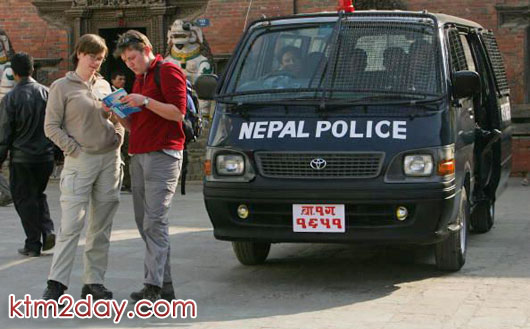 The government plans to increase the strength of the tourist police shortly considering the possible rise in the number of visitors during Nepal Tourism Year 2011. The government has endorsed the proposal submitted by the Nepal Tourism Board (NTB) to enlarge the force.
Bharat Lama, Chief of the Tourist Police Department at the NTB, said they would recruit 34 additional police personnel within a few months to bring the total to 72. Lama, however, maintained that the increased number would still not be sufficient.
According to the NTB, there are presently 38 tourist policemen deployed in the Kathmandu Valley, Bhairahawa and Pokhara to serve the approximately 500,000 visitors coming to Nepal annually. It means there is one policemen for every 1,000 tourists per month. "We need a separate unit of the tourist police to bring efficiency in their work," Lama said. The tourist police was established three decades ago.