Despite liquidity crunch banks doing well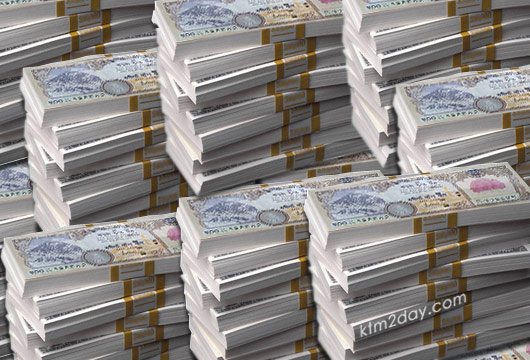 The ongoing liquidity crisis has not affected the profits of commercial banks as expected with their interest income going up by Rs. 14.3 billion in three months from the second quarter to the third quarter of this fiscal year.
Their third quarterly report shows they earned Rs. 38.78 billion from interest earning from Rs. 24.42 billion in six months.
During the same period, loan issues by 26 banks increased by just Rs. 2.73 billion to Rs. 466.65 billion from Rs. 463.92 billion. Their interest earning was just Rs. 10.91 billion when their credits rose by Rs. 46.67 billion in three months from the first quarter to the second quarter of this year.
A Nepal Rastra Bank official said that greater loan repayments and calculation of interest for a longer period against the loans given in the second quarter were responsible for the higher interest income in the third quarter. "An increased interest rate is also another reason behind the rise in interest income," said the NRB official.
Banks have increased the lending rate from 40-50 percent. The Federation of Nepalese Chambers of Commerce and Industry (FNCCI) recently made public the evidence of increment of interest by 7 points at a programme attended by governor Yubaraj Khatiwada.
The private sector had charged bankers of hiking the interest rate on lending unilaterally, saying that it had increased their cost of operation.
President of the Nepal Bankers Association Sashin Joshi said that the interest income goes higher on successive days as such income comes for many loans that are sanctioned for longer periods.
Among the top five banks making the highest interest income are the Agricultural Development Bank, Nepal Bank Limited, Nepal Investment Bank Limited, Nabil Bank and Himalayan Bank Limited. But their interest income had not gone up just due to an increment in the interest rate but also due to their bigger size of credits.