Ncell subscribers base broadens to 2.4 million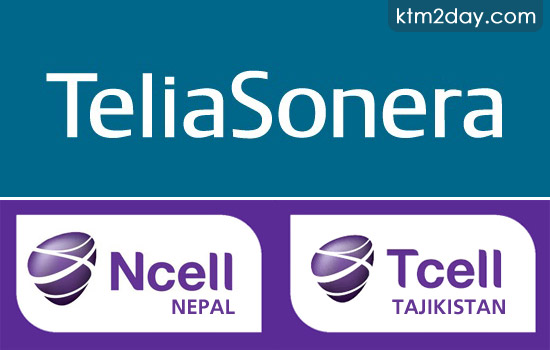 The number of subscribers to Ncell's GSM mobile service went up by 0.6 million during the first quarter of 2010 bringing the total number of TeliaSonera subscribers in Nepal to 2.4 million.
All the Eurasian markets including Nepal of TeliaSonera have registered an increase. Growth was strongest in Uzbekistan with a rise of 2 million subscriptions to 5.1 million. Kazakhstan posted a growth of 0.3 million subscriptions.
The total number of subscriptions in the Eurasian consolidated operations increased by 0.7 million subscriptions, according to a financial report of TeliaSonera based on the first quarter.
Business area Eurasia countries comprise Nepal, Uzbekistan, Kazakhstan, Azerbaijan, Tajikistan, Georgia and Moldova. The business area is also responsible for developing TeliaSonera's shareholding in Russian MegaFon (44 percent) and Turkish Turkcell (38 percent). The main strategy is to create shareholder value by increasing mobile penetration and introducing value added services in each respective country, states the financial report. "Ncell subscription has increased because of better network with better service and value added services," said Sanju Koirala, corporate communication manager of Ncell. "Customer trust has increased after our re-branding."
TeliaSonera had re-branded its operations in Nepal and Tajikistan to Ncell and Tcell respectively in March 2010. The re-branding marks the companies' entrance into a new phase of dynamic development and will allow new segments in the market to be targeted.
Following the re-branding from Mero Mobile to Ncell, the multinational company has come up with a number of attractive schemes for ordinary customers and corporate clients to expand its market.
The closed user group (CUG) targeted at the corporate segment, reduction in the price of GPRS, introduction of lower international long distance call rates and the recent launching of the cheapest handsets with Ncell SIM cards are some examples of Ncell's promotional moves.
"We have received a very good response from the handset scheme," said Koirala. She added that Ncell would be coming up with more attractive offers for its customers in the upcoming fiscal year. Operation of 3G mobile service, launch of Blackberry and customized package service for corporate clients are also in the pipeline. (Source: ekantipur)