Two 4-Star Hotels to start operation from December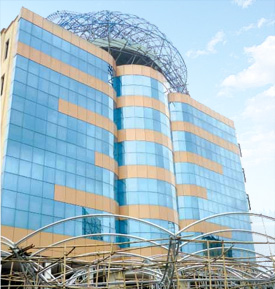 Two new four-star hotels are beginning operation in Kathmandu Valley right on the eve of Nepal Tourism Year 2011.
Implementing Expert Group (IEG) – the investment group of businessmen and professionals involved in international trade – is preparing for the grand opening of the new hotels – Red Rose Apartment Hotel at Pulchowk and Airport Hotel near Tribhuvan International Airport – in December.
The group is spending more than Rs 1 billion in the two projects. Binayak Shah, active member of IEG and executive director of both the hotels, said the hotels would focus on upmarket clientele and that they will not compromise on quality.
This is the biggest investment in Nepali hotel industry after the opening of Hotel Hyatt Regency about a decade ago.
"We are introducing the best of the international hotel industry in Nepali hospitality sector with opening of our hotels," Shah told myrepublica.com. He added that they group will organize soft opening of the both the hotels in 2010 and aggressively promote them in both national and international markets in the beginning of 2011.
"The construction works have already been completed. We are just giving finishing touches to the hotels," he added.
Airport Hotel, which is located just in front the Golden Gate of Tribhuvan International Airport, will have 55 rooms in five floors. The hotel will target people traveling to and from Tribhuvan International Airport, according to Shah.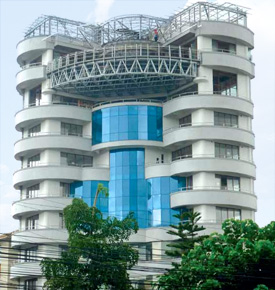 "Air passengers traveling to and from different parts of the world and those who have missed flights can enjoy our hospitality with state of the art infrastructure and services," Shah added.
Airport Hotel is also the allied member of Hotel Association of Nepal.
Though the hotel will not have swimming pool, the promoters are hopeful of getting four-star standard for the hotel. IEG has already spent Rs 600 million on the project and the total investment is expected to touch Rs 750 million upon completion.
Similarly, the group has already invested Rs 400 million in Red Rose Apartment Hotel, which will have 11 apartments and 30 rooms upon completion. People needing accommodation for more than seven days are the targeted clients of this hotel, according to Shah.
IEG is also planning to build shopping complexes and restaurants in both the buildings. (Source : Republica)