Rise in sales of budget automobiles during festive season in Nepal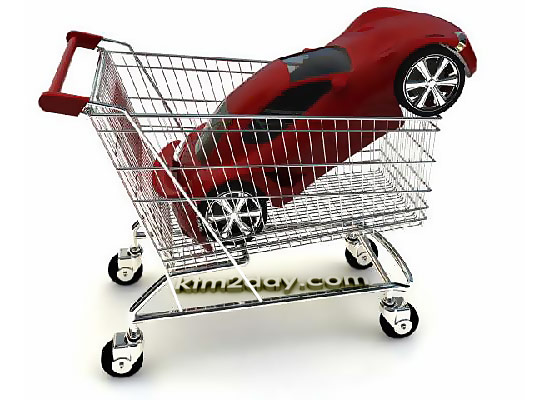 Sales of budget automobiles like cars, jeeps and vans have increased of late with dealers attributing the rise to the festive seson and taxes remaining unchanged in the absence of a full-fledged budget.
Brands such as Maruti Suzuki, Hyundai and Tata have been doing good business. Focusing on the festival, most authorised car distributors have been offering discounts of Rs. 100,000 on average which has also helped to push up sales.
The increasing trend of vehicle registration too shows that sales have gone up during the festive period. In the first quarter of the current fiscal year, a total of 2,964 vehicles have been registered at the Bagmati Zone Transport Management Office. Out of which, 2,093 units were cars, jeeps and vans.
"Sales of budget four-wheelers have gone up due to the festive season," said Manoj Sethia, general secretary of the Nepal Automobile Dealers Association (NADA). "Vehicles that cost below Rs. 2.5 million are doing good business compared to vehicles that cost more."
During the first quarter of the last fiscal year, 1,722 units of cars, jeeps and vans were registered out of the total four-wheeler registrations of 2,710 units. Registrations this year are up by 22 percent. The unchanged tax on automobiles has also supported the growth in registration and sales. According to automobile traders, the festive season, attractive promotional schemes, the old tax rate and increasing trend of owning personal vehicles have pushed up sales of light four-wheelers. Normally, sales of four-wheelers rise by 20 percent in the festive season every year.
"There is an estimated growth of 10 percent in sales of cars, jeeps and vans," said NADA spokesperson Gopi Krishna Neupane. "If the interest rate were lower, sales would increase further." This year, the interest rate on auto loans has increased up to 18 percent against the maximum rate of 10 percent last year. Traders said that they were targeting a sales growth of 20-25 percent by the end of the festive season.
"Sales of light non-commercial vehicles are good because of festival offers and no change in tax provision," said Anup Baral, CEO of Narayani Auto Business, the
dealer of Sipradi Trading for the Kathmandu Valley. "Customers are buying vehicles at the old tax rate which normally goes up every year," he added.
"Despite the higher interest rate, sales of low budget models like Swift, Desire and Ritz are good this year compared to other models," said Uttam Gupta, senior manager of Arun Intercontinental Traders. "Compared to these models, sales of other high-end models in the market are very low."
The overall sales of light vehicles have not posted the desired growth. However, according to traders, sales of some models have surpassed the target.
"We had very good sales during September and October," said Baral. "Especially, sales of the Tata Safari have been encouraging this time."