ISPs misusing IP telephony by making local calls in Nepal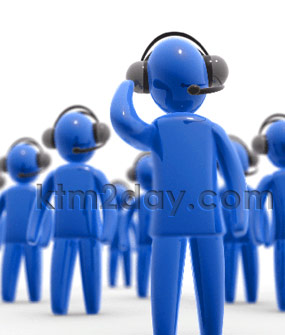 Some of the internet service providers (ISPs) licensed for operating IP telephoney have been found to be involved in illegal activity of making local calls using the technology. The license allows ISPs to make international calls only.
Nepal Telecommunications Authority said on Sunday that ISPs have been making local calls in landline and mobile phones charging up to Rs 16 per minute. There are around 45 ISPs in the country and 21 of them have been permitted to operate IP telephoney service.
"No normal customer make local calls paying such high amount when telecom operators are offering service for Rs 1 per minute," said Ananda Raj Khanal, director at the authority. He said such act is a serious matter of national security as discussions held in such calls cannot be traced.
ISPs licenced for IP telephoney are not allowed to terminate incoming international calls, make or transfer local calls.
Khanal said some ISPs might have been involved in such illegal practice to earn huge money in short time, but at the same time, this type of act encourages terrorism and other illegal activities like threats and extortions. The authority will find out the companies involved in such activities and take action as per the Telecommunication Act.
As per the provision in the act, license of the operator will be scrapped and the perpetrator will be jailed if found involved in such activities. Even the police have informed the authority to take action at the earliest. "We will start the investigation very soon," said Khanal.
Few days ago, police, the telecom authority and ISPs had held a meeting in this regard. Internet Service Providers' Association of Nepal has stated that such acts could have been performed by some ISPs unknowingly. It said it would also ask all the IP telephoney license holders to stop offering such service.
"We will order all the companies to block the incoming calls from their network," said Binay Bohara, president of the association. "This is because of ignorance. Our association will soon put an end to this trend."(Source:ekantipur)