Nepal Telecom calls new tender for Next Generation Network project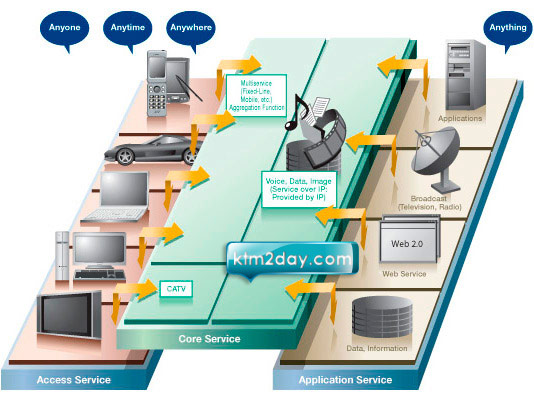 Nepal Telecom has called a new global tender for introducing its dream national project—the Next Generation Network (NGN) technology. The NT move follows the Commission for Investigation of Abuse of Authority (CIAA) directive to scrap the NGN contract awarded to two chinese companies earlier.
In early August, NT had awarded the contract to two Chinese firms—ZTE Corporation and Huawei Technologies—to supply, install equipment and commission NGN services in Nepal at a cost of US$ 19 million on a package basis. The bid was later scrapped at the directive of the CIAA.
The anti-graft body said that the tender procedure was against the Public Procurement Act-2007 and that none of the four bidding firms-ZTE, Huawei, Nokia Seimens and UTSTAR were eligible for the contract.
"We recalled the tender a few days ago," said Tanka Shrestha, a member of NT's Board of Directors. "If things go as planned, we will be able to offer the service after eight months."
NT has been envisioning this project for the last three years. It had planned to start installation of NGN technology having 666,000 lines from this year. Using this technology, it plans to introduce cable television, voice and data service via its landline telephone network with special focus on rural areas where data service is not available.
"If the government had allowed the NT to work independently and with newer technologies, it would have progressed far better," said an official at the NT.
The official said that they scrapped the tender awarded to the Chinese firms and floated a new tender after the CIAA directive.
During the call for the NGN tender the last time, a total of 10 international firms had applied. Of them, only four-ZTE, Huawei, Nokia Siemens and UTSTAR-had been studied by NT's evaluation committee.
The official added that this time NT plans to award the tender to only one firm. Earlier, the package basis concept was introduced by to end dependence on one supplier and to complete the NGN project fast. Surendra Prasad Thike, spokesperson for NT, said the tender had been called as per the government's rules and regulations.
NGN is a packet-based telecommunications network that handles multiple types of traffic such as voice, data, and multimedia. It is the convergence of service provider networks that includes the public switched telephone network, the data network, and in some instances, the wireless network as well.(Source:ekantipur)