Nepalis can fly to Canada with one stop in Doha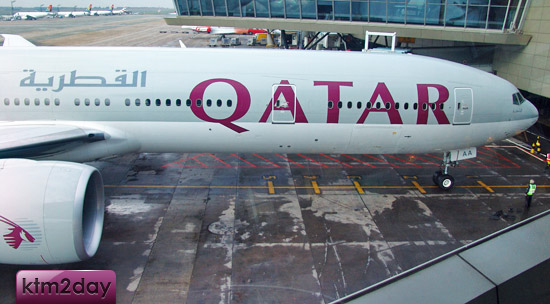 Nepalis can fly to Canada with one stop in Doha with Qatar Airways, according to the the national airline of the State of Qatar.
Qatar Airways has embarked on the latest journey of its remarkable expansion by entering the Canadian market for the first time, it said, adding that the newly-crowned Airline of the Year 2011 touched down at Montreal's PierreElliott Trudeau International Airport following its 13-hour non-stop journey from the Qatari capital Doha.
Marking the historic and long-anticipated launch of the thrice-weekly scheduled services between the two cities, Qatar Airways inaugurated the occasion with a ceremony on arrival, including a traditional water salute welcoming flight QR927 to Montreal.
Leading the delegation of VIPs and international media from Qatar, Dubai and India was the awardwinning carrier Qatar
Airways chief executive officer (CEO) Akbar Al Baker, who hailed the newest route as a key moment in the airline's ever-expanding route map.
Montreal becomes the eighth of 15 route launched by Qatar Airways this year and the airline's fourth North American gateway, with New York, Washington DC and Houston already featuring in its burgeoning international route map.(Source:THT)