NT outsources enquiry service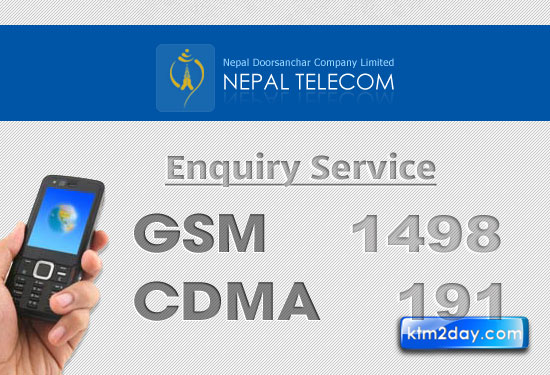 Nepal Telecom (NT) has formally outsourced its enquiry service of global system for mobile (GSM) and Code Division Multiple Access (CDMA) to private sector.
Haridevi Store — a company which is currently operating its enquiry service of basic land line service (197) — will operate the enquiry service number for GSM at 1498 and CDMA at 191 from today, according to NT spokesperson Surendra Prasad Thike.
The inquiry service is aimed at providing efficient services to the consumers, NT MD Vishwanath Goel said, adding that consumers will be able to receive quick and effective service from the service centre.
Consumers can get information about GSM and CDMA mobile service and can complain through inquiry service, according to NT, "Some 200 staffers are involved to operate enquiry service at present.
The enquiry service for GSM and CDMA will remain in operation from 7 in the morning to 8 in the evening.
NT is optimistic that the enquiry service will be more effective after it is operated by the private player, he said, adding that Nepal Telecom had decided to outsource its enquiry service of basic telephone line five years ago.(Source:THT)