Nepal Airlines Corporation starts regular flights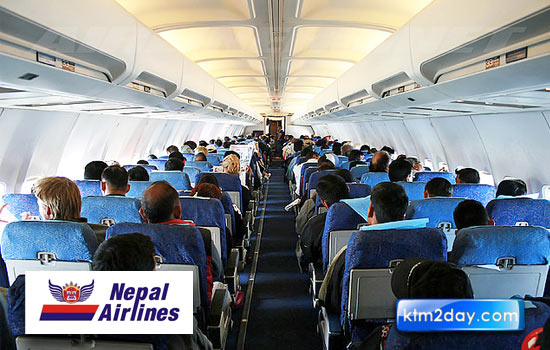 Nepal Airlines Corporation (NAC) aircraft landed at the Tribhuvan International Airport (TIA) this evening after four days.
It has been grounded in Hong Kong since Tuesday after an unwelcomed guest was found in Hong Kong.
"The aircraft landed at the Tribhuvan International Airport at seven this evening," said deputy managing director and spokesperson of the national flag carrier Raju Bahadur KC.
"It will fly to Kuala Lumpur at 11.30 pm."
The aircraft Boeing 757 left Hong Kong today afternoon after finally getting rid of the mouse which made a surprise appearance at the cockpit of the aircraft in Hong Kong.
The Kathmandu bound flight also has some some passengers, according to the national flag carrier.
Hong Kong Aircraft Engineering Corporation (Haeco) after hours of search operation finally trapped the mouse on board today afternoon.
According to NAC, due to flight cancellation the corporation incurred a loss of over Rs 20 million in revenues as it had to cancel eight flights to Kuala Lumpur, New Delhi, Hong Kong and Doha/Dubai in the last five days.
Currently the NAC is flying only one Boeing as the other one is in Israel since August 28 for its regular C check and will start its flight after September 18.
A mouse was spotted by an air hostess in the aircraft on Monday while it was preparing to fly to Bangkok. (Source:THT)