Most apartment projects yet to finish paperwork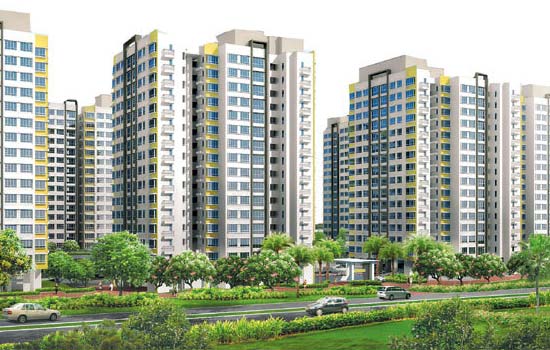 Most of the apartment projects in the Kathmandu Valley are yet to receive completion certificates from the Department of Urban Development and Building Construction (DUDBC). Until the developers acquire the paperwork, the property cannot be sold. And buyers who have moved into their flats have not been able to receive title deeds as a result.
The department issued a directive in May 2011 requiring builders to obtain completion certificates to ensure that they fulfil the criteria imposed on them when they started construction.
In order to implement the provision, the department has asked the Land Revenue Offices not to register the transfer of ownership and not to issue apartment title deeds to the buyers until the developers produce the completion certificates.
According to the DUDBC, only five out of the 59 apartment projects have obtained completion certificates. These developers received final permission from the DUBDC to start construction between 2005 and 2011.
DUDBC officials said that even those developers who have completed construction have been negligent in fulfilling the directives. "Some developers said that customers wanted to shift into their apartments even before the completion certificate was issued as they didn't want to spend any more money on rent," said a DUDBC official.
The apartment projects that have obtained completion certificates are Indreni Apartment Phases 1 and 2 at Bhat Bhateni containing 32 and 27 flats respectively, TCH Tower Phases 3 and 4 at Pani Pokhari containing 51 and 67 units respectively, and Retreat Apartment at Bijeshwori with 31 flats.
"Many developers were found to have violated the approved building proposal," said Shambhu KC, superintendent engineer at the department. "That's why we had to introduce the provision of completion certificate."
Another reason the projects have not been issued completion certificates is that they have not completed the Initial Environment Examination (IEE) or the Environment Impact Assessment (EIA), although they met other government set criteria.
Developers planning to build apartment buildings have to conduct IEE or EIA depending on the proposed height of the buildings. Apartments taller than 16 storeys have to conduct EIA before starting work.
However, developers begin construction without conducting the IEE and the EIA because they say it takes too much time. "The EIA takes up to three years, and developers cannot wait that long as costs go up during the period," said a developer. "We could follow the government rules better if there was a one-door provision to complete all these procedures," he said.
According to the department, the 59 apartment projects in the valley contain 5,309 units of apartments and have a combined investment of around Rs 69 billion. According to the Nepal Housing and Land Developers Association (NHLDA), the valley needs around 25,000 units of apartments annually. Currently, there are around 8,000 plus units including 3,000 units of around two dozen apartment projects in the pipeline. (Source:ekantipur)