Govt to let NOC start bottling plant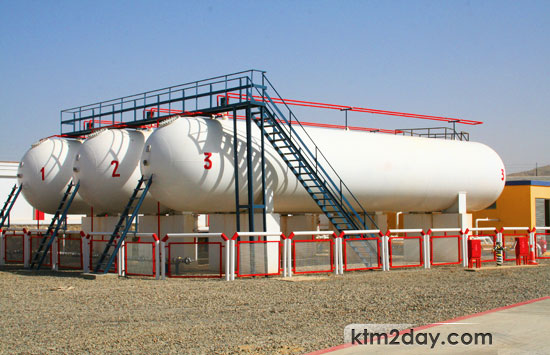 The government is planning on granting permission to Nepal Oil Corporation (NOC) to operate a separate liquefied petroleum gas (LPG) bottling plant.
The Ministry of Commerce and Supplies has asked the corporation to submit a report on the possibilities of operating a bottling plant, joint secretary at the ministry Deepak Subedi said. "The corporation will submit a feasibility report soon."
The ministry realised the need for the state oil monopoly to operate a bottling plant after private bottling plants didn't cooperate with the government to ease cooking gas supply during the crisis.
It deeply felt that private bottling plants did not show any business ethics to normal the cooking gas supply, an official at the ministry told The Himalayan Times.
However, it is not the first time that NOC has been talking about constructing a bottling plant. The corporation has, in fact, already purchased land in Dhanusa to operate a bottling plant, acting managing director Suresh Kumar Agrawal said, adding that consecutive governments had stalled the plan under the influence of different interest groups.
Currently, there are 42 LPG bottling plants in operation across the country, according to the NOC. Similarly, nearly a dozen bottling plants have further acquired a license to operate bottling plants. Similarly, the ministry has also directed NOC to submit a separate report on expanding the capacity of its storage facilities.
The increase in storage capacity over the years in line with the growth in demand is quite satisfactory. The present storage capacity of 71,558 kiloliters (kl), however, is sufficient for only 15 days of national sales based on the projected sales for 2009.
The ministry also directed NOC to submit the progress report on the construction of the much-hyped pipeline project from Indian Oil Corporation's depot at Raxaul to Nepal Oil Corporation's depot at Amlekhgunj.
The pipeline project has been in discussion since 1995. NOC had also carried out a pre-feasibility study in 2004 and a technical study in 2006 but project could not materialise. The ministry will initiate necessary action to accelerate all these projects after receiving a proposal from NOC.
Separate cylinders
KATHMANDU: The government is working to introduce separate cooking gas cylinders for commercial and household users with different prices. Nepal Oil Corporation is planning for the new arrangements as the current 14.2 kg gas cylinders are used by both commercial and domestic consumers. Commercial consumers like hotels and restaurants will get 19-kg cylinders, whereas domestic consumers will continue to get the current 14.2 kg cooking gas cylinders. (Source:THT)