Thai Airways offers various facilities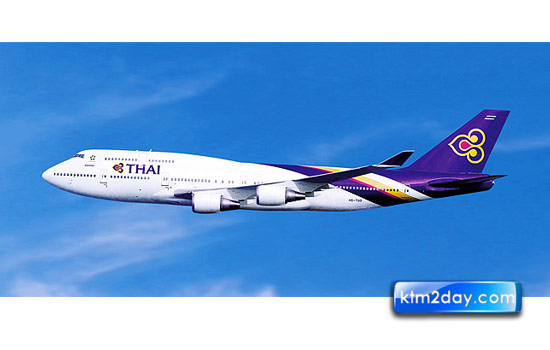 Thai Airways International (THAI) has offered reliable fares and various facilities to its passengers on the occasions of Nepalese New Year and Songkran Festival in Thailand.
The airline has also announced increase of over 3,000 seats on domestic flights and very attractive fares to facilitate additional passengers traveling during these special occasions.
THAI is also marking the 44th successful years of its operation in Nepal. Organising a press conference here in the capital Tuesday, officials of the airways informed that it was committed to providing the highest level of service to all customers making each journey a memorable one.
THAI is offering free excess baggage for students, businessmen traveling to Austraila and China respectably and free hotel service in Bangkok for destinations like Hong Kong.
With Thai boarding pass now incoming passengers can get 10 per cent discount for Thai food in renowned Thai restaurants like Ying Yang, Krua Thai, a THAI official told at the press conference.
Besides, THAI has recently implemented a new checking time at Tribhuvan International Airport to avoid delay at immigration desk due to long queue of many additional flights operating in Nepal. As per the new check in time, the counter of THAI opens form 9:30am -12:50pm.
To enhance customer services, THAI has a front line staff team who will be fully devoted in fulfilling their client's requirements.(Source:TRN)