Nepal' Malaysia to jointly work for tourism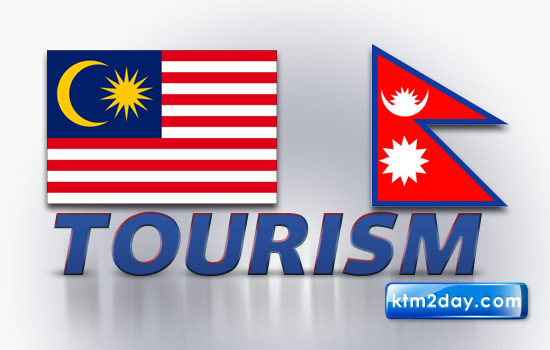 Malaysia has invited Nepal to cooperate in promoting tourism in both the countries. Both the countries must seek a collaborative tourism development programme to develop the sector and generate mass employment, said director general of Tourism Malaysia Dato' Mirza Mohamud Taiyab during a Malaysia food and cultural programme and mini travel mart here today.
"Malaysia and Nepal both share vast potential in tourism and we have to explore it," he said addressing the programme in the presence of Vice President Pramananda Jha. Malaysia Airlines' flights between Kuala Lumpur and Kathmandu will boost tourism in both countries, he hoped. The director general has been leading a group of travel agents, hotels and other tourism officials from Malaysia.
Malaysia is the ninth most-visited country in the world, with 24.7 million tourists visiting the country in 2011, and it earned US $ 19 billion from the industry. However, the Nepali tourism industry is expecting only one million tourists a year.
Nepal is an emerging market for Malaysia, with a total of 81,800 tourist arrivals recorded from January to October 2011. This year, from January to June, a total of 51,400 tourists from Nepal visited Malaysia. It is about a 43.9 per cent growth as compared to the same period last year.
Similarly, about 20,000 Malaysians have been visiting Nepal annually since the last couple of years. Direct flights of Malaysia Airlines are expected to boost the flow of Malaysian tourists to Nepal in the coming days. The airlines started direct flights between Kuala Lumpur and Kathmandu from today.
Nepal and Malaysia have a relationship dating back to the 19th century. Nepalis used to go Malay (Malaysia) for jobs and the trend still continues. About 500,000 Nepalis are believed to be presently working in Malaysia and the outflow is around 100,000 per year.
Likewise, Malaysian and Nepali travel and tour agents and officials will discuss on potential opportunities of cooperation between the two countries on Sunday.