Next Xbox and PS4 consoles could be priced up to $400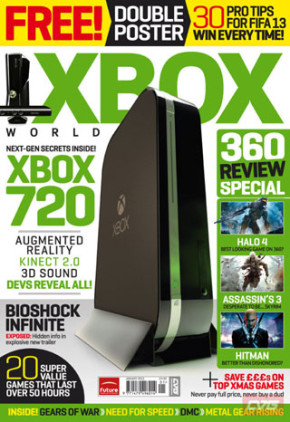 As we enter 2013, all eyes are now focused on early June 2013. That's when the annual Electronic Entertainment Expo will be held in Los Angeles, and it's also when many believe Microsoft and Sony could launch their next-generation game consoles.
Just before the end of 2012, the penultimate issue of Xbox World magazine presented a story that went over what it claims will be the technical details of the next Xbox. Today, Baird Equity Research analyst Colin Sebastian said in a note to investors that the price of the next Xbox, as well as the next Playstation console, will be between $350 and $400.
Gamesindustry International reports that Sebastian bases his price points on chatting with "a number of companies involved in video game development and distribution" during CES 2013. He added that he expects the next Xbox to launch this November, with the next Playstation coming in October, although he adds there "may be early production issues with Sony's PS4."
Sebastian also believes that the next game consoles will consist mostly of "off the shelf" PC components, including an Intel-based chip for Microsoft's console. He adds, "For Microsoft, this design will also allow for more integration with Windows 8 and Windows Mobile devices." Xbox World's article claimed the next Xbox will have a quad-core chipset, 8 GB of RAM and some kind of second-generation version of Microsoft's Kinect motion gesture technology.