Govt to prepare roadmap for IPv6 migration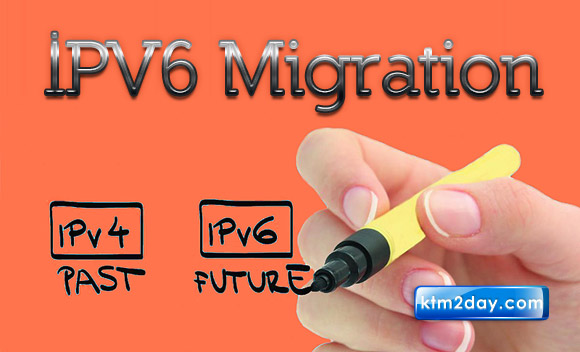 The government is gearing up to devise a roadmap for the migration of Internet Protocol Version 4 (IPv4) into IPv6, the next negation of IP address. With the increased use of IP addresses, the exiting IPv4 version is almost exhausted, requiring each country of the world to migrate to IPv6.
IPv4 is the current protocol used by devices, including computers, laptops, smartphones and tablets, on the internet to communicate with each other. Since most IP addresses are almost used up and there is not much room for expansion, the current IPv4 addresses are being replaced by IPv6 addresses globally.
According to Nepal Telecommunications Authority (NTA) officials, each network device is assigned with an IP, a global communications standard used for linking connected devices together. Since, the country witnessed a heavy growth in internet penetration rate (currently 20 percent), newer devices, applications and services are likely to be deployed generating a greater demand for IP addresses by internet users.
"We are all set to conduct a study on the need for the migration, readiness of local telecommunications market, cost and benefits based on which a roadmap will be prepared," said Min Prasad Aryal, deputy director of NTA. He said the three-month study would also recommend the ways for the migration.
The authority plans to hire an independent consultant for the study. The consultant will analyse the country's consumption of IPv4 addresses, assess the readiness of the local market for IPv6 migration based on infrastructure, applications and customers.
NTA said the study would highlight the migration techniques suitable for developing countries like Nepal and also identify the role of public and private sector in the migration.
In 1977, researchers had designed the IPv4 protocol which has a capacity of 4.3 billion IP addresses to give every computer connected to the internet. And now, it is being superseded by IPv6 that would offer around 340 undecillion (340 trillion trillion trillion) unique IP addresses, according to reports.
The migration to the new version has been initiated in many countries, including in the Asia Pacific region, where the shortage of IPv4 addresses is likely to be more acute. Reports say a dozen of countries across the world have already migrated into the new version. However, many of them are taking both the versions side-by-side for the failure to adopt the new generation of IP completely.