Govt approves three projects worth over Rs 55 billion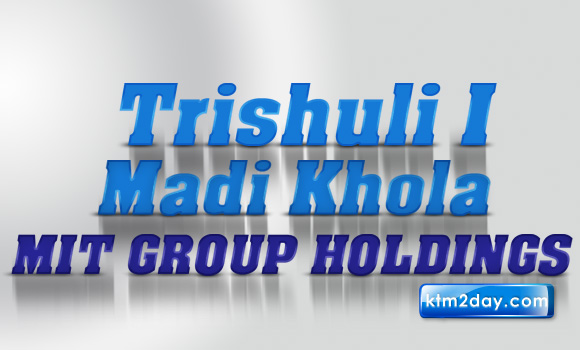 The Industrial Promotion Board has approved three projects that have collectively pledged investment worth around Rs 55 billion. The projects include a five star hotel promoted by MIT Group Holdings and two hydropower projects—Upper Trishuli-1 and Madi Khola.
The board headed by the industry minister decides on projects worth more than Rs 2 billion.
Dhruba Raj Rajbanshi, member secretary of the board, said MIT Group Holdings' proposal to build a five star hotel in Kathmandu has been approved.
MIT Group Holdings is promoted by Shesh Ghale, a non-resident Nepali (NRN) based in Australia. Ghale had announced his plans to build a five-star hotel in Kathmandu during a function to mark the NRN Day four months ago.
The company will invest around Aus$ 75-80 million (Rs 6.64 billion-Rs 7.09billion) in the project that will 'start within a year'. MIT Group, which has bought land near the Narayanhiti Palace Museum for the project, has said the hotel will come into operation by 2017.
Another project getting the board's approval is 216MW Upper Trishuli-I hydro power project being developed by Nepal Water & Energy Development Company (NWEDC) in Rasuwa district. The project is worth Rs 46.76 billion.
The company has received the survey licence from the Department of Electricity and the board's approval has paved the way for the project to acquire the generation licence. The company has also completed survey work, including environmental impact assessment and detailed engineering study.
NWEDC is a joint-venture between Korea South-East Power Company Limited, Daelim Industrial Company Limited and Kyeryong Construction Industrial Company Limited.
As far as the 10MW Madi Khola-1 hydropower project is concerned, it is being developed by the Annapurna Group with Rs 3.8 billion investment. The Kaski-based project has already signed the power purchase agreement with the Nepal Electricity Authority.
Industry Minister Anil Kumar Jha said those projects were approved in line with the government policy to fast-track project approvals. "These projects will not only bring FDI in Nepal, but will also send a message to the international investors that Nepal has a favourable investment environment," he said.