Sajha Yatayat to start services from New Year 2070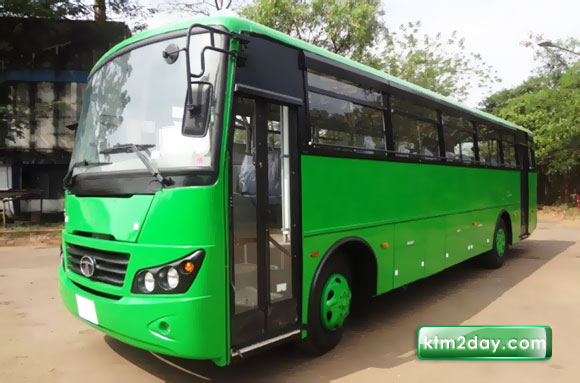 Come the New Year 2070 and the long wait is finally going to be over. The newly-acquired buses of the Sajha Yatayat are all set to hit the Kathmandu valley roads on April 14 when they will ply on two routes.
The buses, which were delivered to Sajha Cooperatives by Indian Manufacturer Tata, has acquired route permits to officially begin the services on that day.
Sajha officials confirmed that all work related to the bus service has been completed. "We have the buses, inspection has been conducted and route permits have been acquired. We are ready to hit the road now," Sajha Manager Mahendra Raj Pandey told the Post on Sunday.
According to Pandey, Chief Secretary Lilamani Poudel will, however, launch the bus service on Saturday itself.
To start with, the buses will ply on two routes—Satdobato-Lagankhel, Jawlakhel-Tripureshwore, Ratnapark, Maharajgunj, Basundhara, New Buspark. Another route will be the Kalanki-Kalimati-New Baneshwore-Tinkune, Airport road section. Both the routes will have two-way services from 5 am to 11 pm. Sajha has okayed a minimum fare of Rs 15 and can go up to Rs 20, according to the distance travelled, while the discounted minimum fare for students will be Rs 10.
Passengers can also transfer tickets or change routes with the tickets purchased.
Sajha has, this time around, also hired six female bus conductors.
All the 16 new buses are compliant with the Euro-III emission standards, while each bus boasts of 55 seats and an 15 additional strap-hangers for standing passengers.
The buses also have automated doors and two CCTV cameras and display screens for advertisements, public notices and entertainment.
Sajha Yatayat halted its bus services in 2002 and politicisation and overstaffing were blamed for the failure. It is now under a new management and was established as a cooperative in 2011 with an executive board elected from general members.