Tourists from Norway are 'longest stayers' in Nepal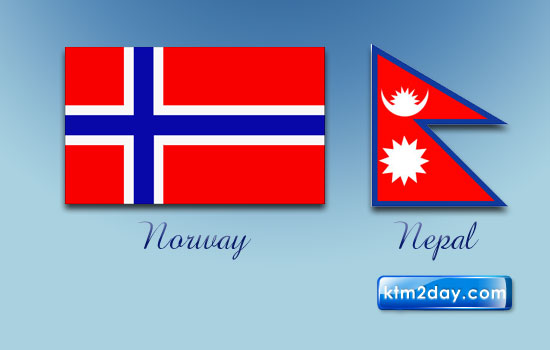 Tourists from Norway were the longest stayers in Nepal last year, spending an average of 25.49 days in the country.
According to the Ministry of Culture, Tourism and Civil Aviation, Nepal received 3,280 Norwegian tourists in 2012, among whom 2,369 were first time visitors. Their length of stay increased by 2.51 days from before. In 2011, Finnish visitors were the longest stayers in Nepal.
The Norwegians were followed by visitors from Ireland, the US, Pakistan, Finland, the UK and Belgium. Travel trade entrepreneurs said that tourists from Scandinavian countries were long stayers. "They are fond of soft trekking activities and culturally interactive meetings. As a result, they spend more time in Nepal," said Hari Sarmah, chief executive officer of the Nepal Association of Tour and Travel Agents.
As per the Tourism Ministry's arrival data, visitors from Myanmar and Bhutan were the shortest stayers averaging 2.20 and 2.28 days respectively. Short stayers from other countries are Bangladeshis (4.58 days), Vietnamese (4.67 days), Saudi Arabians (5.38 days), Sri Lankans (5.68 days) and Thais (6.88 days).
Visitors from India, the largest tourist source market for Nepal, spent 9.34 days last year compared to 7.99 days the year before. Nepal received 174,146 visitors from India last year, among whom 122,775 were first time visitors.
According to Sarmah, the length of stay of Indian visitors is relatively low as they find visiting the Himalaya more expensive than travelling to tourist destinations like Thailand and Malaysia. "Although they are good spenders and by nature are fond of travelling in groups, Nepal has not been able to develop tourism products that please them."
Meanwhile, arrivals from China have increased significantly, but the length of stay has declined. The average length of stay of visitors from China, which is Nepal's second largest source market, dropped to 8.82 days last year from 10.14 days before. In 2010, Chinese visitors were among the longest stayers in Nepal averaging 15.63 days. The country received 71,861 Chinese tourists last year, among whom 64,275 were first time visitors.