Sales of mutton, fish, pork jump after ban on chicken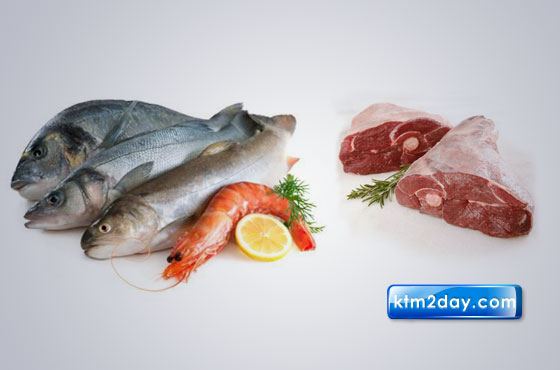 Sales of mutton, fish and pork have soared with people avoiding chicken due to bird flu outbreaks in the Kathmandu valley and surrounding areas. Meat lovers have been turning to other products as the disease continues to spread.
Traders said that bulk purchases by hotels, restaurants and catering companies had recorded a massive growth along with increased demand for household consumption. Meats like mutton, fish and pork were slow selling items before the bird flu outbreak eliminated the market for chicken, traders said.
"There has been a surge in demand for fish after people stopped consuming chicken," said Anil Khadki, first vice-president of the Nepal Fish Meat Sellers Association. According to him, there has been a 25-30 percent growth in sales of fish in the capital city.
"While the supply used to hover around 12,000 kg daily, we are now supplying more than 15,000 kg. This quantity is still insufficient to fulfil market demand," added Khadki. He said that demand for fish had increased sharply as prices of other popular meat items like mutton had soared beyond the affordability of the general public.
According to Khadki, increased demand had also helped to push up fish prices. Fish costs Rs 250-Rs 270 per kg at the wholesale market. A month ago, prices ranged between Rs 220 to Rs 230. Retail merchants have arbitrarily jacked up prices from less than Rs 325 to Rs 350 per kg following the spurt in demand.
Most of the fish sold in the Kathmandu valley is imported from Kolkata, India. "Domestic production fulfils only 25 percent of the market demand," said Khadki. Kathmandu also gets fish produced in Janakpur, Birgunj and Chitwan, he added.
Likewise, mutton consumption has jumped in the Kathmandu valley. Traders said that demand has risen 25-30 percent compared to normal times. "Since chicken sales have been banned totally and bird flu is being detected at more poultry farms, demand for goat meat has been increasing day by day," said Govinda Pathak, immediate past president of the Livestock Buying and Selling Service Association.
Prices had shot up with demand, and mutton is being sold for Rs 400 to Rs 850 per kg in the retail market. Likewise, wholesale prices of live goats have jumped from Rs 350 to Rs 420 per kg.
According to the association, the Kathmandu valley consumes around 84,000 kg of goat meat daily. The increased demand has prompted suppliers to increase their imports from 5,000 goats weekly to more than 8,500. More than 85 percent of the goats sold in the domestic market come from India. Surkhet, Salyan and Ramechhap districts supply the rest. Before the bird flu outbreak, chicken was the most popular meat item in the country, with the Kathmandu valley alone consuming 250,000 kg daily.