Nepal Telecom finalizes tariff for WiMAX-based Wi-Fi service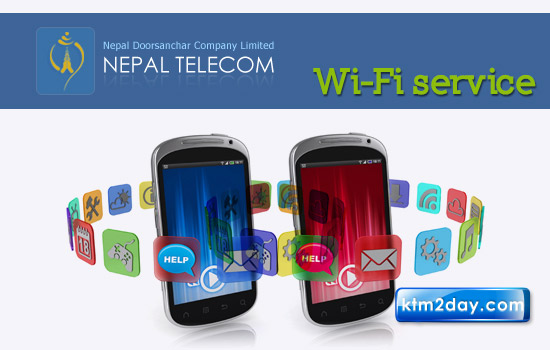 Nepal Telecom (NT) has finalized tariff for Wi-Fi Internet service based on Worldwide Interoperability for Microwave Access (WiMAX) technology.
The state-owned telecom will charge Rs 10 per hour for the service. Nepal Telecom Authority (NTA) – the telecom regulator – has already approved the tariff plan.
Currently, NT is providing Wi-Fi service free of cost at six public places. The service was started as a trial in September.
"Our tariff plan has already been approved by the NTA. We will launch the service after we complete system testing of software," said Subash Chandra Sah, project manager of WiMAX.
To use Wi-Fi service through hotspots, users will need send SMS to a four-digit number (which will be announced soon) from NT´s post-paid or pre-paid number. NT will then send username and password to the users.
However, the username and password will remain valid for only 24 hours and users can browse Internet through any hotspots.
"The username and password thus received can be used in any Wi-Fi supporting devices in the coverage area," Sah said, adding that the Wi-Fi service will be the fastest Internet service available so far.
The Wi-Fi service will be available in the range of 100 to 150 meters from the hotspots depending on the access point (AP).
NT officials say they are launching the service taking into consideration the growing number of smart device users in the country.
"The service is free of hassles and affordable as customers do not have to install outdoor or indoor Customer Premises Equipment (CPE), router or USB dongle," added Sah.
Currently, NT is providing free Wi-Fi service at Tribhuwan International Airport (both domestic and international terminals), Bir Hospital, Tribhuwan University Teaching Hospital, Shahid Gangalal National Heart Centre and different offices of NT. It has also installed Wi-Fi hotspot in Basantapur in collaboration with the Kathmandu Metropolitan City.
However, free service will come to an end once the tariff plan is formally announced.
NT has already set up 375 base stations for WiMAX service. It aims to install a total of 400 base stations across the country.