Shesh Ghale re-elected as NRNA president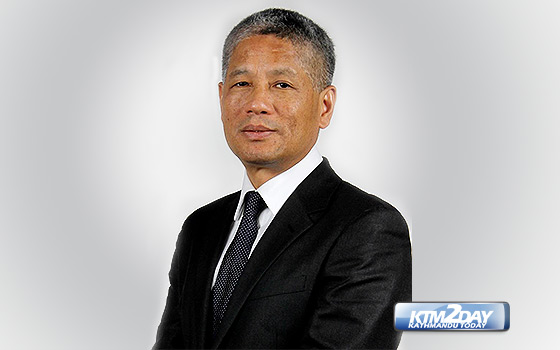 Shesh Ghale has been elected as the president of Non-Resident Nepalese Association (NRNA) with an overwhelming majority for the second term.
He secured 867 votes of total 1089 while his contender TB Karki garnered jut 226 votes.
Meanwhile, Bhuwan Bhatta has been elected as the vice president securing 538 votes. His contender Kumar Pandey secured 513 votes.
Dr Badri KC (555 votes) has been elected as the general secretary and Hitmat Thapa (264 votes) as treasurer.
Ghale is building a five-star hotel in Kathmandu. Prime Minister Sushil Koirala had laid foundation stone of the 17-storey five-star Sheraton Kathmandu Hotel in October last year.
The hotel is being built with investment of Rs 8 billion.
The hotel, which is expected to come into operation in February 2018, is being built by MIT Group Holdings Nepal — a member of the Ghale Group of Companies which has diverse businesses in Australia and other countries.
Ghale is been appointed Nepal's special envoy for reconstruction in the aftermath of the devastating earthquakes that floored down thousands of houses, infrastructures and heritage sites.