Simrik and Sapphire to form a cargo airline company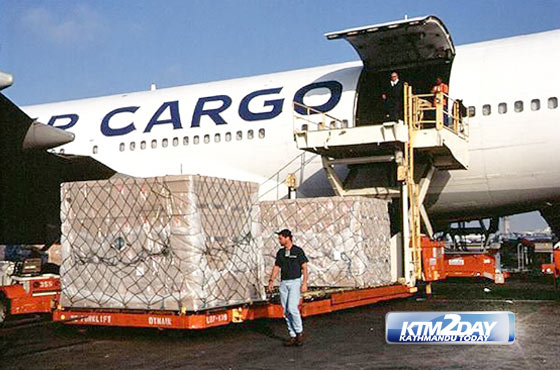 Simrik Airlines and US-based Sapphire Global Airways on Friday signed a memorandum of understanding to establish a dedicated international long-haul cargo airline in Nepal.
Sapphire Global Airways will have a 70 percent stake worth $150 million in the joint venture. Simrik International Cargo Airlines/Sapphire Global Airlines is expected to be operational within a year.
The carrier will cater to the increasing demand for cargo transportation in the country, the company said.
"As there is not a single cargo operation in Nepal, we plan to operate in Southeast Asia in the first phase with two Boeing 777s," said Capt Rahul S Puranik of Sapphire Global Airways. "In the second phase, expansion will be made to European countries," he said.
Kathmandu airport will be the major cargo hub for the joint-venture airline. He said that there were tremendous opportunities for cargo business in landlocked countries like Nepal.
Following the signing of the agreement, they will initiate the process to acquire an operating licence from the government, Simrik said. Sapphire is a subsidiary of the Sawnee Group of Companies in the US.
According to figures issued by Tribhuvan International Airport (TIA), cargo movement rose 23.61 percent to 24,513 tonnes in 2015. Import cargo amounted to 14,611 tonnes and export cargo totalled 9,902 tonnes.
Thai Airways topped the list of cargo transporters. The carrier flew 5,694 tonnes of freight in 2015.