Eicher Polaris starts exporting Multix to Nepal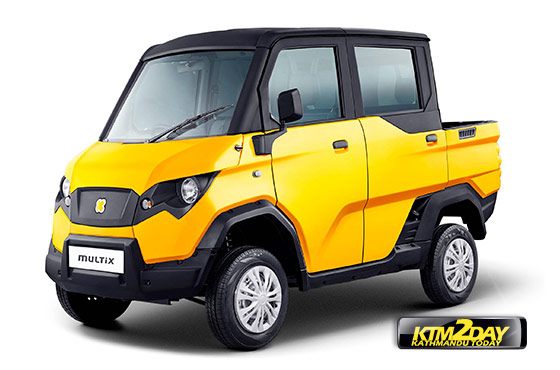 Eicher Polaris Private Ltd, a 50:50 joint venture between Eicher Motors and Polaris Industries Inc. of USA will start exporting its personal vehicle, Multix to Nepal.
The company flagged-off its first lot of exports of the Multix from the company's plant in Kukas in Jaipur today, according to a company statement.
As a gradual next step towards expansion and growth in the sub-continent, Eicher Polaris has appointed Baba Group in Kathmandu as its first distributor in Nepal.
The export- ready, Multix is a purpose-built and custom-designed automotive vehicle that has created a new category in the automotive segment, says the company.
Commenting on EPPL's entry into Nepal, Pankaj Dubey, Chief Executive Officer and Director, Eicher Polaris says, "This development is a natural step, in tune with our growth strategy. Multix was launched with a purpose to serve as an ideal automotive solution for an existing need-gap in the market; catering to the independent businessman who found current solutions sub-optimal.
Consumer response to Multix in India has been encouraging and Nepal made logical sense to accomplish success in the region. Multix is a ground-up innovation designed and engineered to propel independent businesses many folds. We are confident that it will act as an enabler to independent businessmen in Nepal."
Ushering the export-ready Multix in to Nepal, this 3-in-1 multi-utility vehicle will be available at its dealership in Kathmandu during the first phase.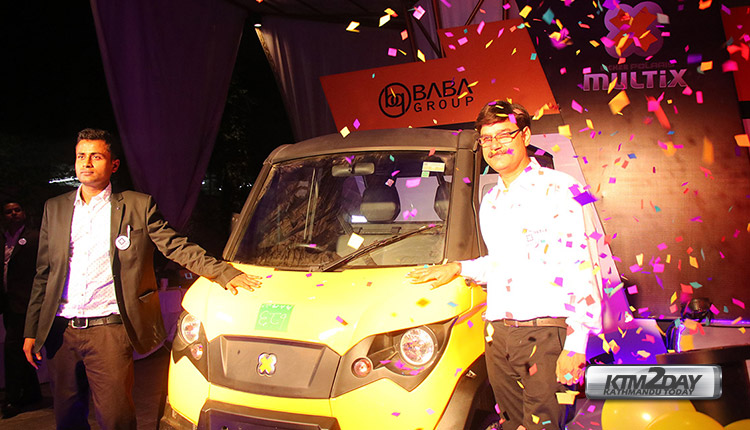 Update, July 7: Baba Automata Trading Pvt Ltd, the sole distributor of Multix brand for the Nepali market, has launched a '3-in-1' personal utility vehicle in the domestic market.
Issuing a statement on Friday, the company said that the vehicle serves family, business and power generator purpose and has 172 mm and 224 mm high ground clearance.
"It gives a mileage of 25 to 30 kilometers and has a payload capacity of 1,918 liters, according to the statement," the statement said, adding:
"It can generate 3 KW electricity which can be utilized as the alternative source of energy in homes and public programs as well as in agricultural machinery," reads the statement.
Available in two variants of Multix MX and Mutix AX+  , Multix is promoted by its manufacturer as "India's first personal utility vehicle", able to be used as a people carrier, a cargo carrier and also a power generator.
The motor vehicle is priced at Rs 12.50 Lakhs.