Ruslan Vodka comes in new packaging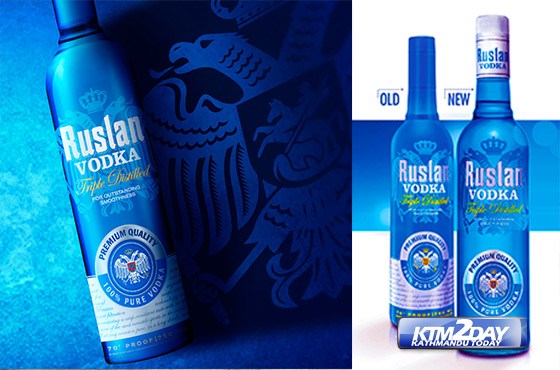 Vijay Distillery Pvt Ltd has brought Ruslan Vodka in new packaging.
According to a statement issued on Tuesday, Ruslan has come up with an elegant international packaging.
Also read — Emperor Scotch Whiskey launched in Nepal
The package design is done by Square 44, which is a Branding & Packaging Design Agency based out of Bangkok, Thailand.
Square 44 works for Consumer Brands across 16 Markets in Asia.
The new design with a slim and taller bottle eases the opening of bottle cap, the company stated in the statement.
Ruslan Vodka is priced at Rs.1250 for a 750 ml bottle.