Nepal Reinsurance expands wings in foreign countries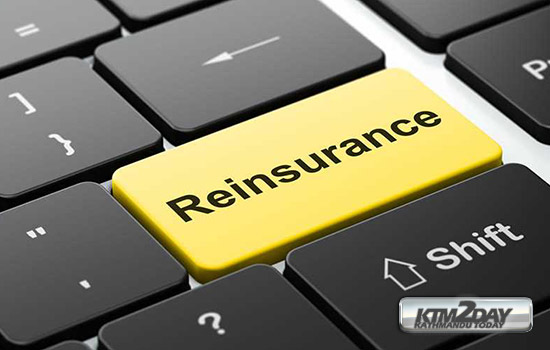 Nepal Reinsurance Company Limited (NRCL) said it paid Rs750 million in retrocession transactions to foreign reinsurers out of its total insurance premium portfolio worth Rs4 billion in the fiscal year 2017-18.
Retrocession is a transaction in which a reinsurance company reinsures risks it has reinsured with another reinsurer.
According to NRCL, it has been conducting retrocession transactions with 12 foreign companies. They include General Insurance Corporation of India, Malaysian Reinsurance, Hannover Reinsurance of Germany and Jeffrey Kirk of Africa, among others.
Also read : Loan in Foreign currency permitted to certain businesses
NRCL claimed that it had been able to significantly reduce the amount of money going outside the country for the purpose of reinsurance by expanding its reinsurance portfolio with domestic insurers. Before the establishment of NRCL, domestic insurers used to rely fully on foreign companies to reinsure their risks.
The government has made it mandatory for domestic insurance companies to reinsure at least 20 percent of their risks with domestic companies through the budget statement for 2018-19. NRCL Chief Executive Officer Chirayu Bhandari said the company had been fully reinsuring risks insured by domestic insurers.
LIC Nepal, Surya Life, Gurans Life, IME Life, Sanima Life and Rastriya Beema Sansthan have been reinsuring all their risks domestically.
"Instead of 20 percent, NRCL has received the full treaty of these life insurers along with the expat insurance of foreign-bound workers," Bhandari said.
NRCL has received Rs700 million in reinsurance business from these life insurance companies. Including the Rs1.25 billion of the Insurance Pool that was set to cover damage caused by terrorism, NRCL has collected reinsurance premiums totalling Rs4 billion.
Besides dealing with domestic insurance companies, NRCL has expanded its operations across 28 countries including SAARC member states. The company has clients in the United Arab Emirates, Bahrain, Papua New Guinea and a number of African countries including Kenya.
NRCL has extended operations to India after receiving approval from the Insurance Regulatory and Development Authority, India last April. Bhandari said it had received business worth Rs1.5 billion from six Indian insurers. They include Oriental Insurance, National Insurance, United Insurance, New India Assurance, Universal Sompo General Insurance Company and Edelweiss Tokio Life Insurance.
In 2003, the government set up the Insurance Pool with the aim of preventing money from going out of the country in reinsurance premiums. The pool was turned into NRCL in November 2014. The government owns 50 percent of NRCL and insurance companies, mainly non-life companies, hold the rest of the shares.