India, Nepal agree to explore using satellite images in boundary survey work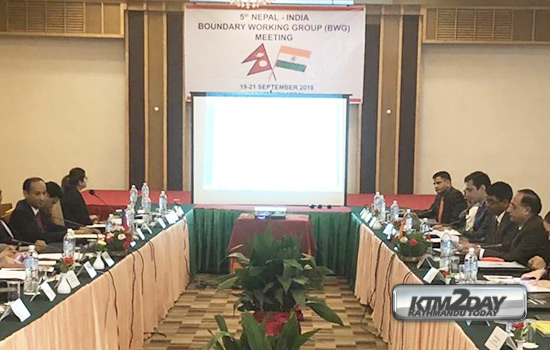 India and Nepal have agreed to explore the possibility of using high resolution satellite images in boundary survey work.
During the 5th meeting of Nepal-India Boundary Working Group (BWG) concluded in Kathmandu on Friday, both sides also agreed to continue mapping of no man's land encroachment and cross-border occupation.
The meeting decided to make necessary correspondence to respective authorities to maintain and comply the earlier decisions of maintaining the status quo in the cultivation of land until a solution is reached between the two governments.
During the three-day meeting extensive discussion was held on various matters relating to ongoing Nepal-India boundary work. The meeting also reviewed the outcome of the 4th meeting of BWG held in Dehradun last year and observed that the guidelines issued by it have been properly followed.
It agreed to finalize the work schedule for the remaining field seasons.
BWG is a joint body constituted by the Governments of India and Nepal in 2014 to carryout works in the fields of construction, restoration and repair of boundary pillars including clearance of 'No-man's land' and other technical tasks.