TIA to be closed between 10 pm to 8 am from April 1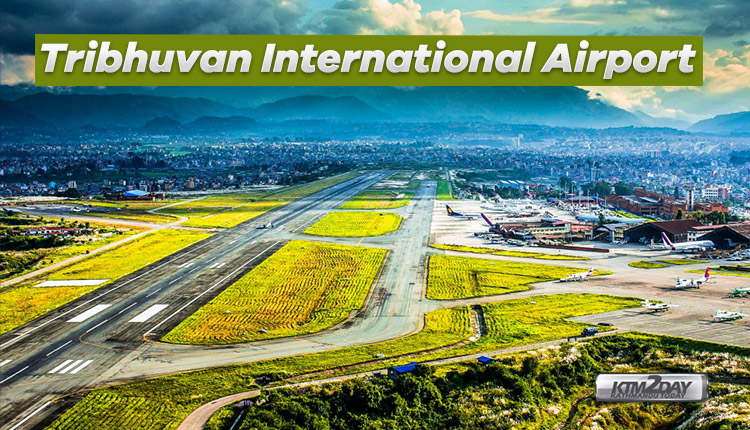 Civil Aviation Authority of Nepal (CAAN) has announced to close runway of Tribhuvan International Airport (TIA) between 10 pm to 8 am for rehabilitation and expansion work from April 1 for runway rehabilitation and expansion work which is scheduled to be completed by June.
Nepali joint venture Kalika-Tundi is the contractor of the project. Kalika-Tundi bagged the contract after the Chinese company Shanxi Construction Group walked out of the project.
The CAAN had started TIA expansion project in November, 2017, dividing the work in three packages – NCB 01 runway extension, NCB 02 international terminal building expansion and NCB 03 utility works. Of these three packages, the contract of NCB 01 was awarded to the Chinese company. However, the Chinese firm had gone out of contract soon after, leaving the project stranded for a long period of time.
CAAN then went for second round of bidding and selected Kalika-Tundi JV as the contractor for NCB 01 package. It received go-ahead from TIA Civil Aviation Office (CAO) in December, 2018, according to Poudel.
Meanwhile, two other packages – NCB – 02 international terminal building expansions and NCB – 03 utility works – are in the final stage, according to TIA CAO.
"We have finalized the time frame of the completing NCB 01 package overcoming all the hurdles," Poudel said, adding, "All of us are committed to complete the runway expansion and rehabilitation project in time."
According to Poudel, the existing runway will be extended by 300 meters at the southern end i.e. Runway 02.
Minister for Culture, Tourism and Civil Aviation Rabindra Adhikari had made a site visit on Friday and inspected preparatory works. Talking to media persons, he said that the government was committed to complete all works of TIA before 2020 to meet the targets of Visit Nepal Year 2020 campaign.
Meanwhile, TIA CAO has scheduled all flights between 10 pm to 8 am to daytime. "There won't be big problem as only few flights operate between 10 pm to 8 am. We have shifted these flights to daytime from April 1. The new schedule will be in effect till runway expansion and rehabilitation work is completed," Raj Kumar Chhetri, general manager of TIA. "We have already issue notice regarding the new schedule to all airline companies operating in Nepal," he added.
Currently, TIA is operating for 21 hours a day from 6 am till 3 pm.