Renault Clio 2019 : 5th Generation comes in small package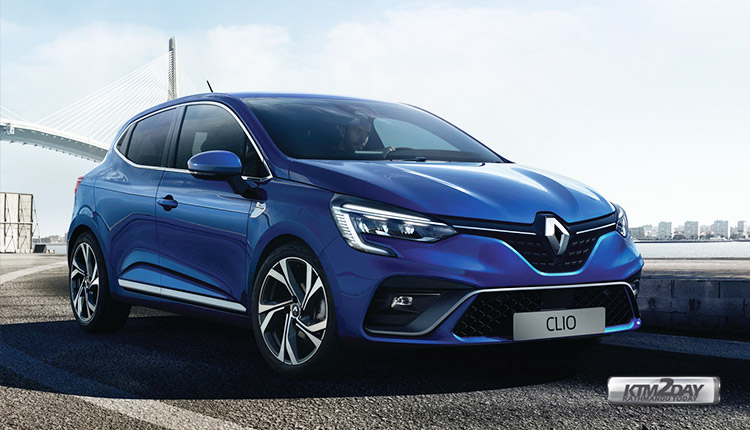 The new Renault Clio 2019 has just been officially presented at the Geneva Motor Show , and we already know all the details of its range, except for prices.
As we have already seen, this new generation of Renault Clio launched in a design much more in line with its older brother, the Renault Mégane , with elements such as Full LED headlights, a higher quality interior, more technology and, above all, a new system of hybrid propulsion .
It is the first car to be based on a new platform that will be shared by Renault's partners Nissan and Mitsubishi. It is 14mm shorter than the previous Clio yet Renault claims much greater passenger space.
The all-new version is said to more modern and athletic, combining "evolutionary exterior styling with revolutionary interior design", meaning sculpted lines and a more assertive front.
The interior is characterised by improvements in perceived quality, featuring  a soft coating on the dashboard, door panels and centre console surround, and technology. A so-called 'Smart Cockpit' includes vertical, 9.3-inch vertical multimedia screen and a 10-inch TFT digital instrument binnacle replacing the model's traditional analogue display.
Other areas to which Renault paid particular attention are the steering wheel and the seats, with new designs and higher quality materials.
Renault claims that the 391-litre boot is the largest in the segment. The luggage area has a double floor, while the rear seats fold down to provide a totally flat load space.
Laurens van den Acker, senior vice-president of Corporate Design at Renault, said: "The fifth-generation Clio features the very best of the previous generations. The exterior design of Clio IV won over our customers and continues to do so today, so we chose to keep that DNA while bringing modernity and elegance to the new model.
"The interior has undergone a true revolution, with a considerable improvement in perceived quality, greater sophistication and technology. It is the best Clio ever."
As part of Groupe Renault's strategic plan, Drive the Future (2017-2022), the new Clio range will be the first Renault to include an E-Tech hybrid drivetrain. By the end of the plan in 2022, the group aims to sell 15 models equipped with autonomous driving technology. The new Clio's driver assistance systems are intended as the basis for making a driverless city car widely available.
There will also be a new R.S. Line trim level. Although it is claimed to be inspired directly by Renault Sport, it is more a styling package in the manner of M-branded BMWs and AMG-spec Mercedes. Let's hope that in the fullness of time there will be a proper Renault Sport version of this Clio, as previous iterations have been some of the finest-handling hot hatchbacks around.