Redmi K20 Pro becomes the new King of Antutu Benchmark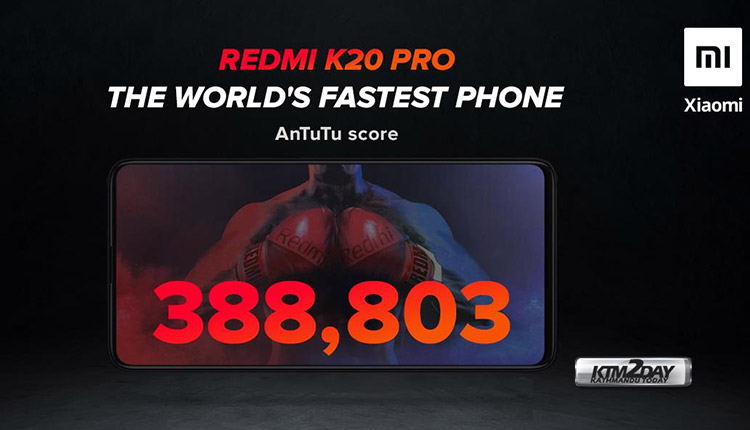 OnePlus 7 Pro currently ranks first in the AnTuTu benchmarks testing tool with 373,953 points. The OnePlus 7 Pro is ahead of Xiaomi Mi 9 and Xiaomi Mi Blackshark 2 in this list.
Recently, Redmi responded with its newly released Redmi K20 Pro, which shares some features with OnePlus 7 Pro. The brand has posted on Twitter a new score standing on AnTuTu, with a score of 388,803 points .
All rise for #RedmiK20Pro – the World's Fastest smartphone! Breaking barriers is a habit. And it all starts today. pic.twitter.com/pycF1DGbTY

— Redmi India (@RedmiIndia) June 17, 2019

Although not yet updated on the AnTuTu website, it seems that the Redmi K20 Pro is the new king of benchmarks. Four days ago, Redmi posted a teaser on Twitter clearly making fun of OnePlus and making reference to the 'fastest mobile phone in the world'.
OnePlus 7 Pro 90 Hz AMOLED display grabs extra points
The OnePlus 7 Pro screen is certainly one of biggest achiever to grab extra points, followed by the pop-up camera. However, its 90Hz screen with Quad HD resolution (1440 x 3120) probably prevented it from having higher scores. This is due to the high refresh rate and more pixels to display.
In comparison the Redmi K20 Pro screen has a more 'modest' resolution of Full HD (2340 x 1080), which probably turned the scale to its side in the benchmarks.
What does AnTuTu measure?
AnTuTu is a mobile performance testing platform. The platform analyzes the speed of the processor, the graphics card, and how the operating system is managed. AnTuTu also analyzes the writing and reading speeds of the phone's internal memory.
There are those who say that the tests on these platforms are relative and can be influenced by the state of the mobile phone, whether it has open applications or not. In any case, we get an idea of ​​how brands are constantly overcoming each other.