Oneplus 11 5G obtains highest score on Antutu Benchmark, specs revealed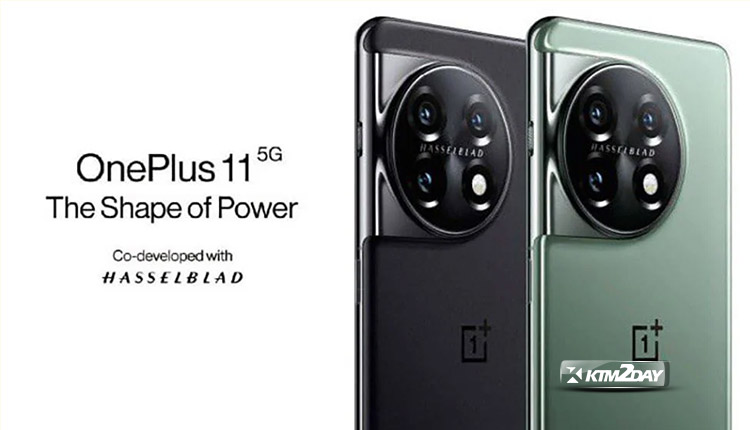 In recent times, a OnePlus device with the model number PHB110 has been detected on Geekbench and the Chinese 3C certification website.
AnTuTu benchmarks and the Bluetooth SIG have both spotted the same device. Simply said, it's the next-generation OnePlus 11 smartphone. Key information regarding the device has been made public thanks to the new listings.
The OnePlus 11 is equipped with a Snapdragon 8 Gen 2 CPU and 16 GB of LPDDR5x RAM, according to its AnTuTu listing.
Its display has a refresh rate of 120 Hz. It's likely that ColorOS 13, which is designed specifically for the Chinese market, will be installed on top of Android 13 when the phone ships. It has 512 GB of storage space in UFS 4.0.
In comparison to other benchmarks on AnTuTu, it has the highest score ever recorded at 1,341,080. It received a total of 295,159 on CPU, 574,508 on GPU, 268,112 on Memory and 203,301 on the UX tests.
OnePlus's CPH2451 model came up in the Bluetooth SIG's database in the month of November. The PHB110 has been added to the same catalog.
Hence, we can denote the PHB110 as the Chinese edition and the CPH2451 as the international version.
The Bluetooth profile for the device shows that it is compatible with Bluetooth version 5.3. According to this, OxygenOS 13 seems to be the likely platform for its international variant.
Multiple sources claim that, it packs a 16-megapixel selfie shooter, a 50-megapixel, 48-megapixel, and 32-megapixel triple camera unit with optical image stabilization (OIS), a 100W charger, a 5,000mAh battery, and an alert slider.
Forest Emerald and Volcanic Black are the two color options. The device's price tag has not been revealed as of yet.
In India, the OnePlus 11 release date is set for February 7. However, it has not yet been announced whether or not the launch will occur in China this month.